1973 Porsche RSR (Day 17-18)
With most of the upper, lower and interior bodywork complete, the laborious job of masking the interior is begun. The roll cage, dashboard and upper footwell will be painted black. The rest of the interior remains yellow, same as the exterior.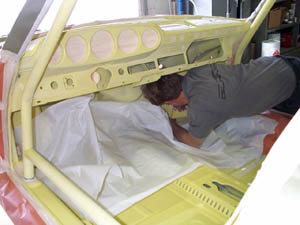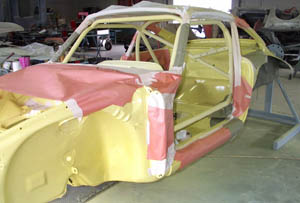 All masked and ready to shoot the interior black.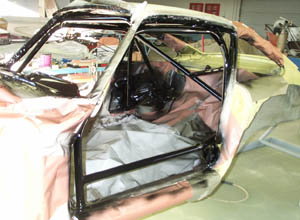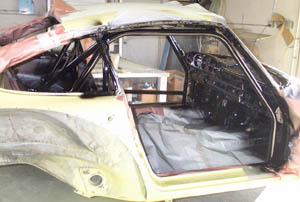 The above two photos show the roll cage, etc. painted black. Later the paper will come off and we'll show you the pretty, like-new interior finish.