1973 Porsche RSR (Day 15-16)
Tedious but necessary. Final spot repairs to all surfaces, inside and out, and final hand-sanding are going on now.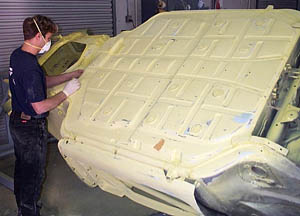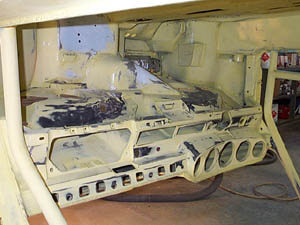 No, don't stand on your head...the car is upside-down on the rotisserie for this final finishing work. Using this apparatus, a single person can easily reach and comfortably work on every surface of the whole chassis.