Le Mans 2003
My Kid at Le Mans
June 17, 2003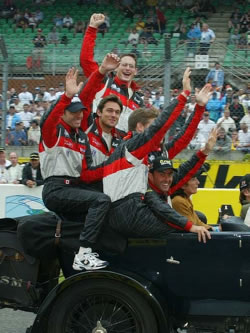 This picture is during the parade lap last saturday at Le Mans. Gunnar and his five teammates are feeling pretty good!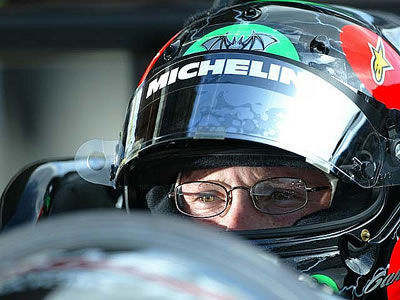 Feeling like Steve before the start.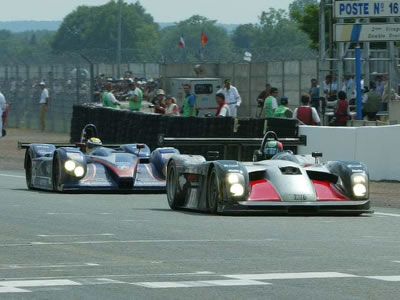 It's now known as the last hour! Gunnar kept Jean Marc Gounon at bay and finished 3rd in LMP 900 and 5th overall.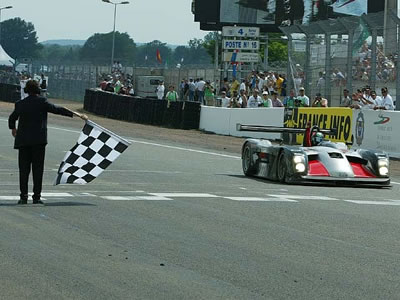 Gunnar and Jean Marc stole the last hour of television and proved racing still exists after 23 hours. The Panoz LMP-1 was a fantastic car for 24 hours!
Gunnar Racing thanks Panoz Motorsports for trusting Gunnar to drive this top class car. We would also like to thank all our friends and "well wishers" who supported Gunnar and the whole team throughout the race!
For more information about the race you can go to www.panozmotorsports.com