"The Good Old Days"
LeMans 1982
Henn Swap Shop - Ferrari BB512
Photograph 35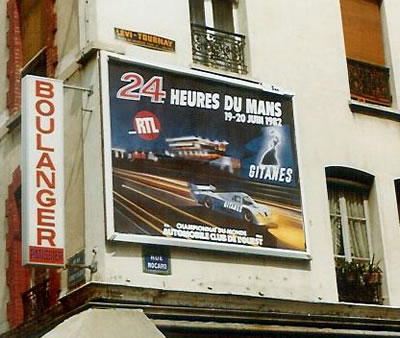 With Lemans 2006 coming up soon, we thought we'd take you back to Lemans 1982 with the Henn Swap Shop Team.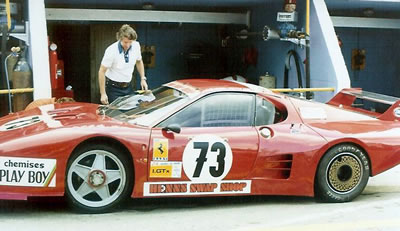 Here, Al Roberts is doing some final prep work on the Ferrari. The drivers were Preston Henn, Randy Lanier and Dennis Morin. Unfortunately, during the race, the car ran out of fuel due to some miscommunication between driver and crew regarding the reserve button.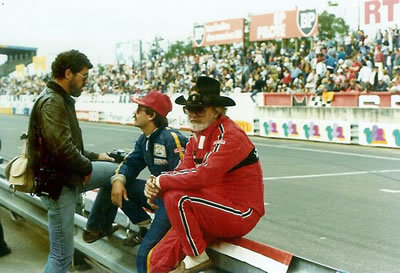 Just chillin...Randy Lanier and Preston Henn.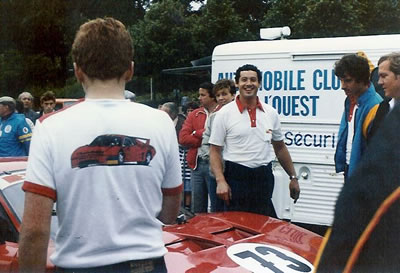 Paul Charlesly (back to us), Kevin with the big grin, Andy with blue jacket, and Keith Walpole ready for scrutineering.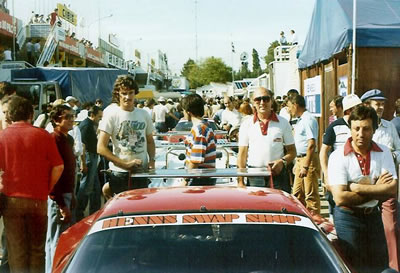 Andy and Mick pushing the car through the crowd.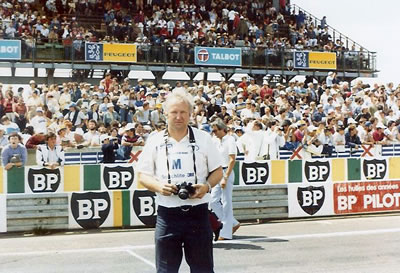 Our good friend, Drew Slayton, was there helping the Joest team.
We just found out that Drew is currently in the hospital so please send some well wishes his way.
Get Well Soon Drew!!!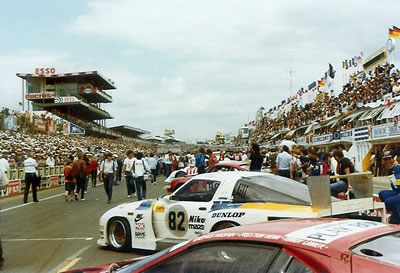 They've made a few changes at Lemans since 1982.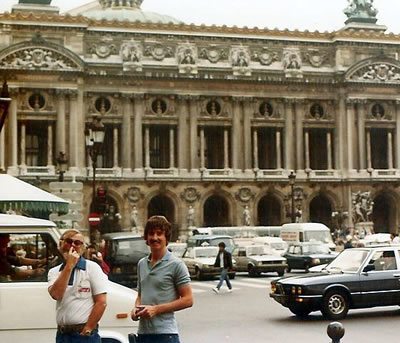 Preston took Andy and Kevin to see the sights of Paris.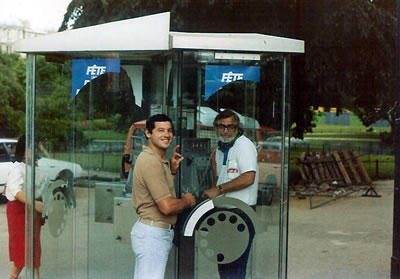 Kevin and Preston calling home.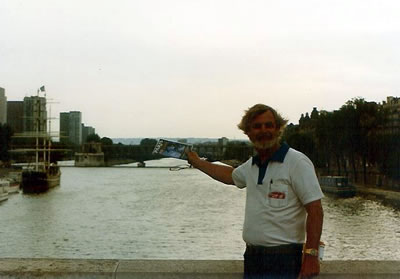 Preston, taking it all in.
<< Previous Good Old Days | More Good Old Days >>