"The Good Old Days"
Lift off at Glamis
(just found these photos in the bottom of a drawer)
Photograph 36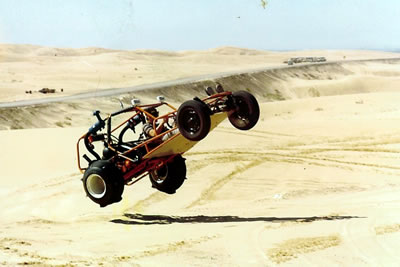 Yes, I was 19 years old once. I thought I wanted to do the Baja until I found out that it would cost about $10,000.
Of course today, it would cost about $100,000. in a little chicken shit dune buggy like mine.
It would take a million to go for a win.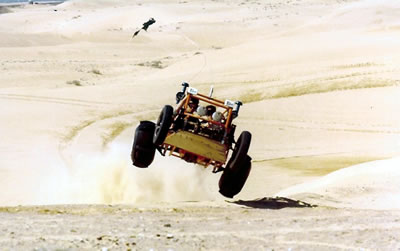 .
My buddy, Chris Polopolus, Dean's brother (the guy who invented the 4-cylinder /6-cylinder 911 engine). Gary Emory has used Dean's engines in his outlaw 356's. Anyway, I am scaring the shit out of both of us. By the time the car got to full flight, it was about 10 feet off the ground. Needless to say, the shocks weren't that good in those days.