"The Good Old Days"
12 Hours of Sebring
March 2002
Gunnar Racing Plans Salute to Sebring's Hendricks Field
with B-17 Flyover and Car Motif
Photograph 40

O.K....so this one it isn't really a "Good Old Days" yet either,
but in celebration of the upcoming 2008, 12 Hours of Sebring, we'd like to remember 2002 anyway!
With the help of a Flying Fortress, Gunnar Racing saluted the military aviation history
of the grounds of Sebring International Raceway with its entry in the 50th annual Twelve Hours of Sebring.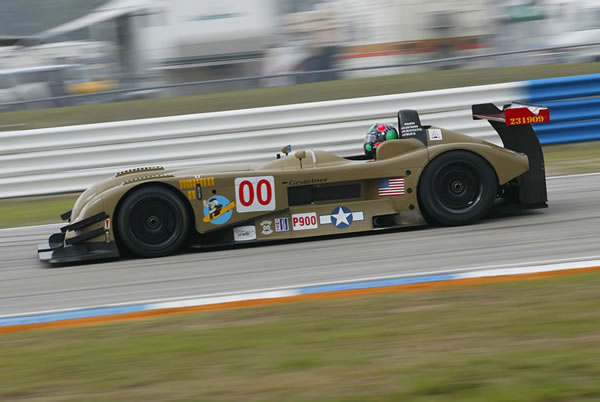 They competed in the race with a Panoz Prototype racecar that was painted to resemble a World War II B-17 flying Fortress bomber.
Drivers were Wayne Jackson, Gunnar Jeannette and Chad Block.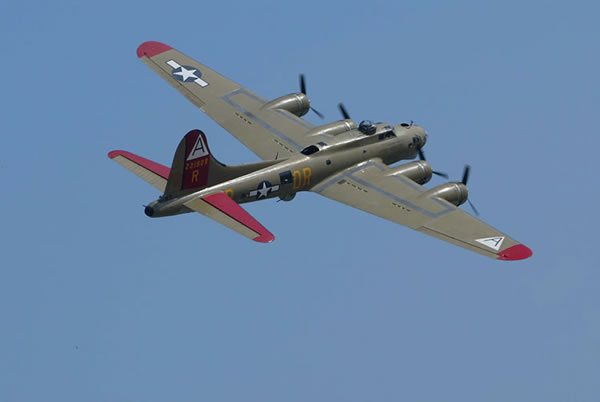 In addition, a B-17 flew into the adjacent Sebring Airport on the day before the race and did a flyover prior to the start of the race.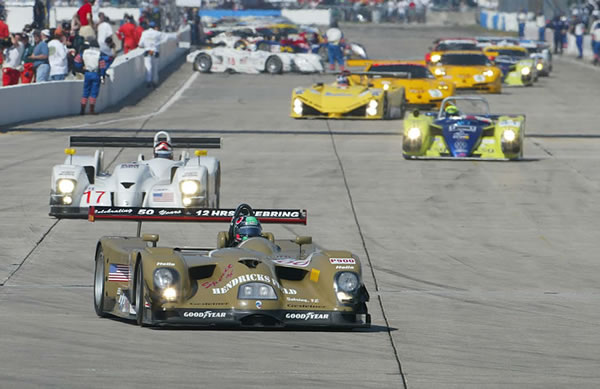 The racecar motif was a salute to the thousands of young flight crews who trained at Hendricks Field,
a military aviation base whose expansive concrete runways gave birth to Sebring International raceway.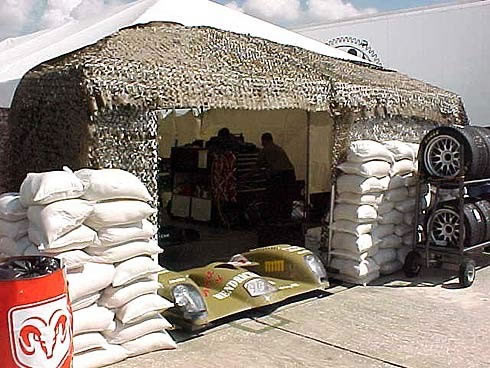 Here is a shot of our garage area done up to look like a barracks.
Thanks to John Brooks for these photos!