904-068
March 23, 2007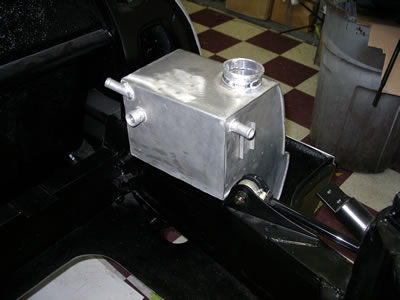 Finally got the oil tank from Orlando...he's slow, he's expensive, but he's sure good!!
This tank is dead nuts...not even Ferdinand could tell the difference.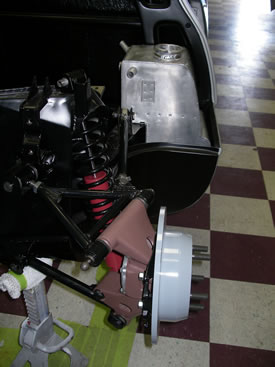 Another shot, but don't your eyes look at the great suspension first?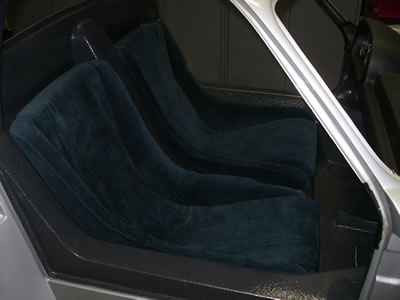 Seats are done and installed. Sounds like the installation is something difficult, it's not, they just slip in and the body holds them in.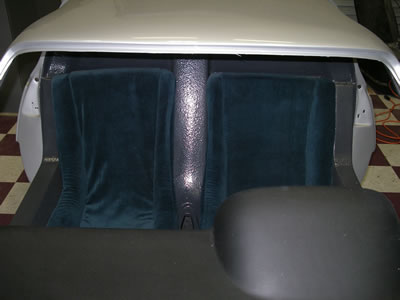 When this material fades, it will look just like original.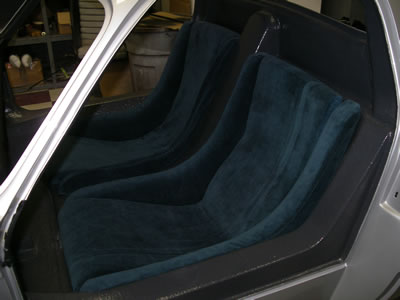 Sweet!