904-068
July 25, 2006
These have been done for awhile, but here's the update. After the housings are plated, Andy has to scotch brite the bores to remove the covering that the plater applies to keep the bore original.
It's just a thin film and only take a couple swipes with a fine scotch brite.
Andy uses new re-build kits to assemble the brake calipers. These calipers will be virtually new when finished.
Here's some assembly shots.
Wow, don't they look pretty!
Ken Allison has re-made new stabilizer bars and here are some of his product.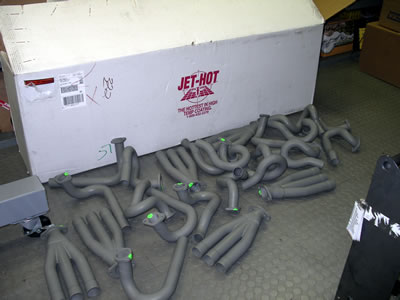 Had all the headers made for the 6 cylinder conversions from the 4 cam 4. When the headers were completed, we sent them out for Jet-Hot coating. Here are the pipes for 906-127, 904-068, and 904-090.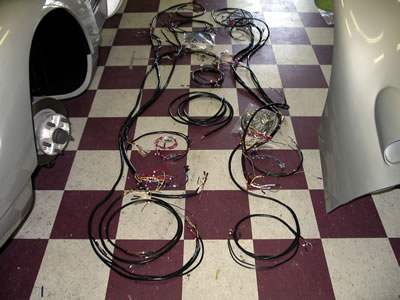 Both wiring harnesses have finally arrived. Gene used to take care of us, now we have to wait like everybody else, but we finally got them. The two harnesses are for 068 and 090. Andy will start installing them tomorrow.