904-068
07/08/02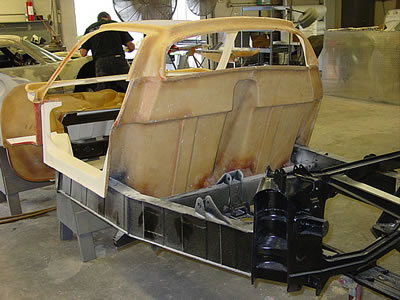 Here we are starting to fit body work.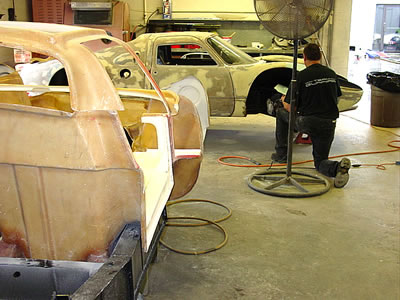 Here is a shot with chassis number 904-068 in the fore ground and the one on the right is chassis 067.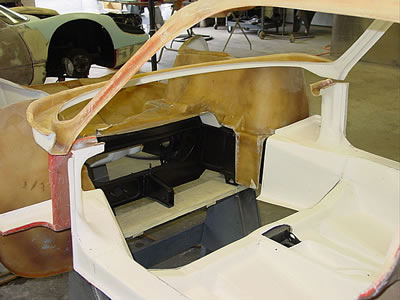 This is the fitting of the inner roof structure to the cock pit.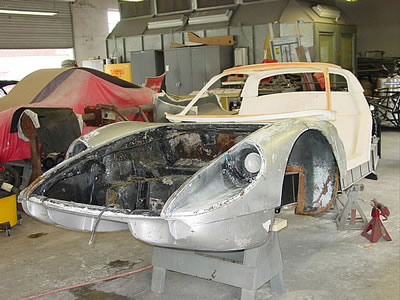 The reason the front of the car looks original is because it is.
The middle part of the car was missing when purchased from Vasek Polak Racing.
The car was cut in two about 100 years ago in a race at the Savannah racetrack in Georgia.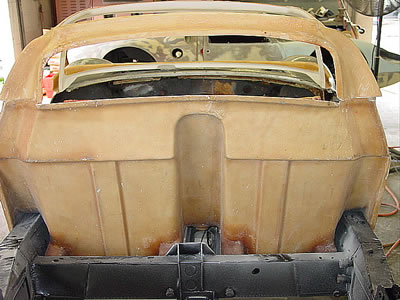 The rear view of the cock pit.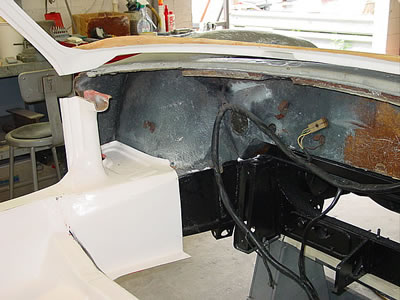 All of the wiring remained in the front of the car.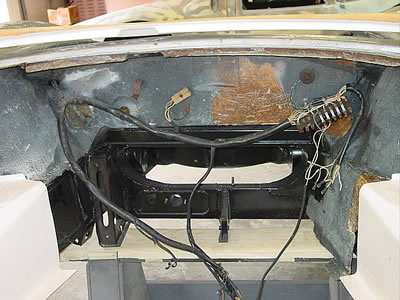 Better view of the original firewall. Note the fuses are still in the fuse carrier.
When you see the dark gray, that's original body work.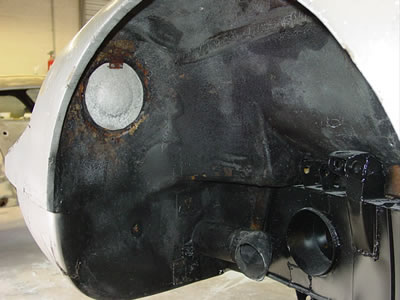 The front end fit perfectly on the rebuilt chassis.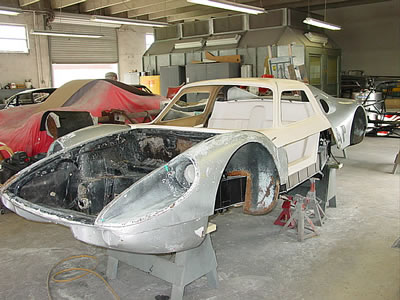 The body work is set on the chassis for preliminary fitting.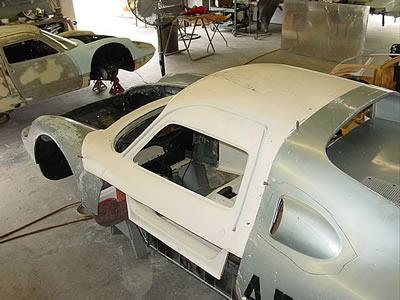 The white center section is new, it replaces the section that was destroyed in the crash.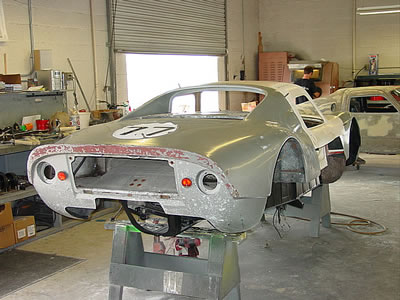 A view from the rear with the original tail.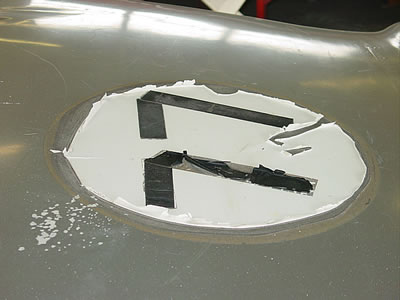 Note, the original number 77 that still remains from the tragic day
where not only the car was ripped in two by a telephone pole,
but the driver lost his life from injuries sustained in the crash.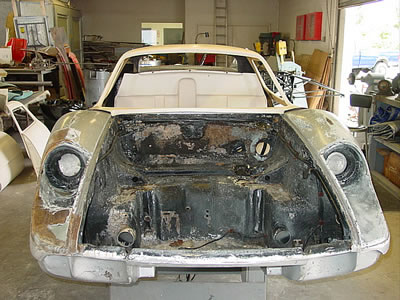 A coat of paint and one day to assemble it and she will be ready to go.
We will give you detailed pictures and the complete story on this car as we go.