904-068
08/21/02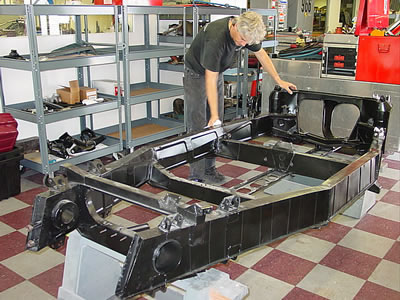 We have moved the frame to the service shop to start fitting the motor, gearbox, and suspension before assembly.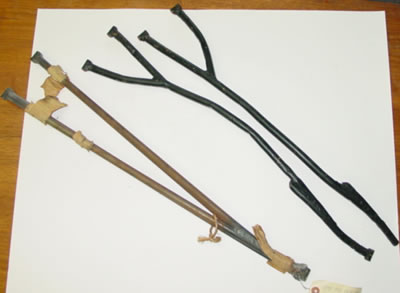 Too bad we didn't have one more set. The good, the bad, and the ugly. These are rear deck supports (proper one on the left).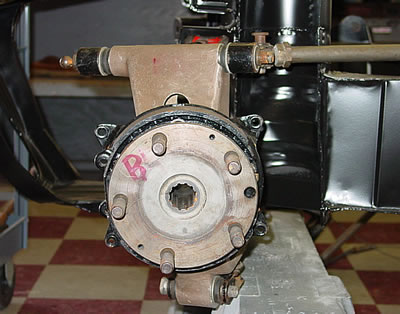 Here is the right rear suspension.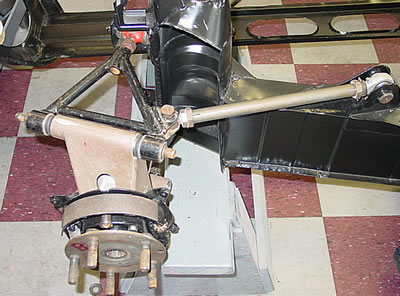 This is the right rear with the upper radius rod.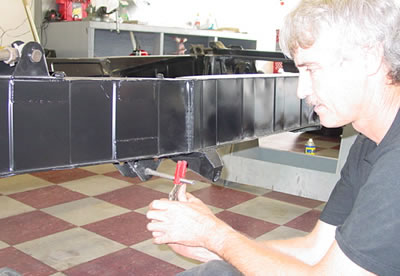 Andy is reaming the suspension bolt holes to the proper tolerance.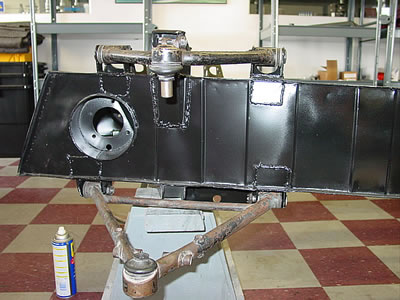 The front left A arms are in place.

<< Previous Update | Next Update >>