904-068
June 3, 2003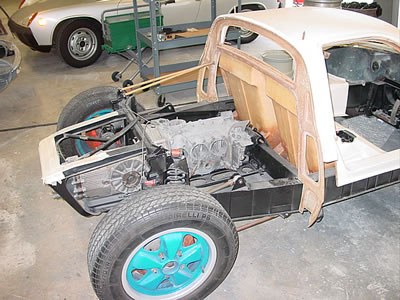 The floor undertray is now finished, but we have to remove all the suspension and get 068 ready for bodywork.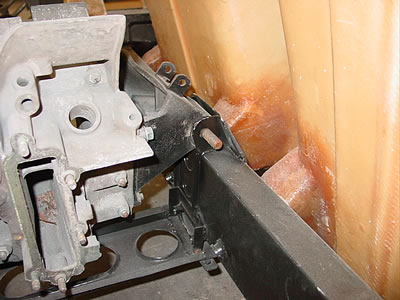 This is the nose mount used from a 6 cylinder 904. We will use the 6 cylinder instead of the 4 cylinder, that's why this mount has been installed.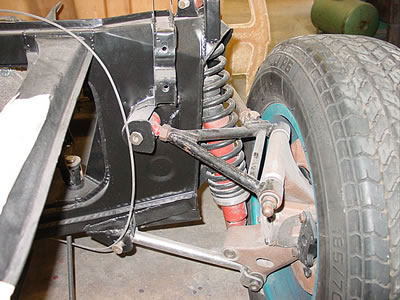 The suspension will come off and it will be marked with the S.N. 068 as not to get mixed up with the suspensions from 090, 119, and 067.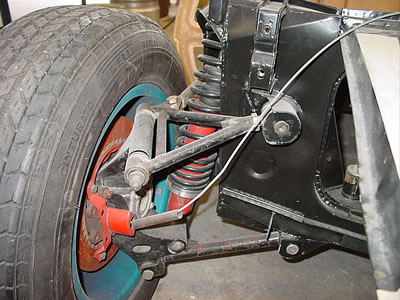 Another view.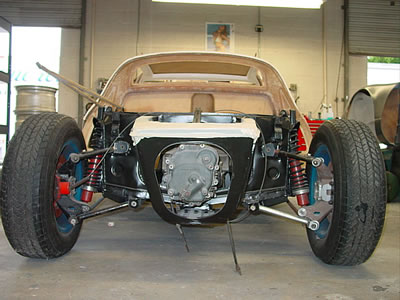 This is a cool shot!
"Hey Andy, I found that peanut I dropped the other day. It must be my lucky day!!!"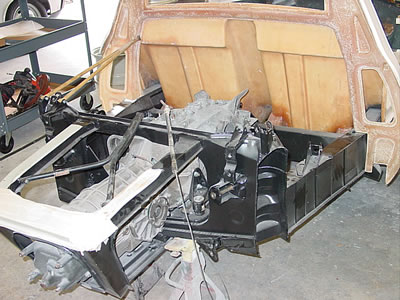 Getting close.