904-068
June 6, 2003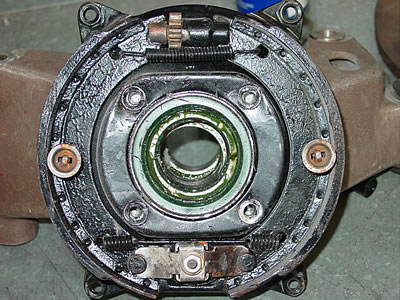 If you look at 067 and 090 you see a lot of dirty work. On 068 most of this has already been remedied. All we have to do with this suspension is disassemble and paint.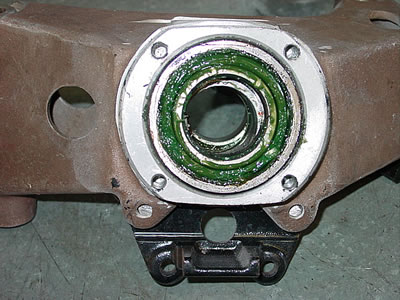 We've already installed new bearings in most of the components.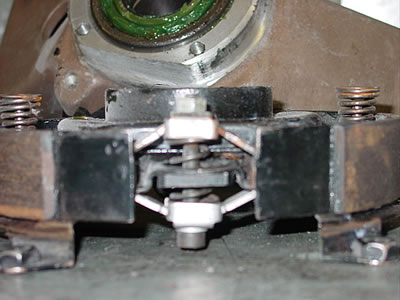 This is a detailed photo of the emergency brakes, which happen to be new.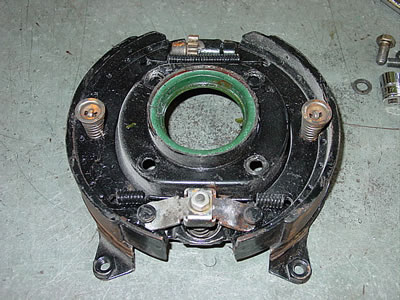 These pictures still help us on reassembly, even though we've done it many times in the past.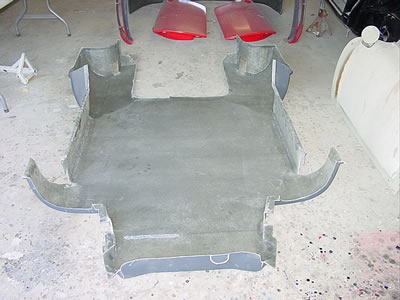 This is the new floor, which I will start fitting this weekend.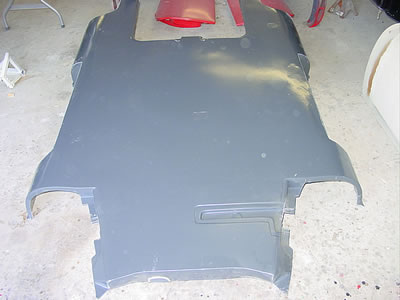 It's really nice to have parts like this to complete these projects.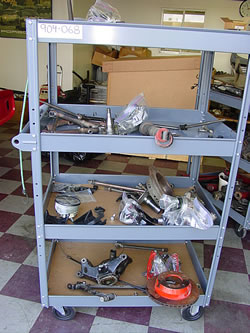 These carts are our customers best friends.