904-068
June 12, 2003
We still have 119 to do, but we're getting close on 068, 067, and 090.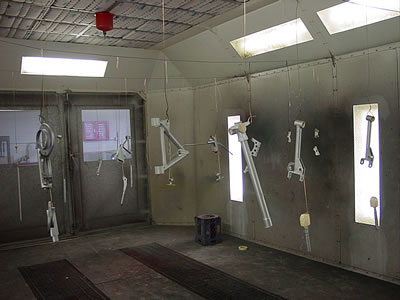 About the time the boys get done with all the preparation work on these parts, it's 5:00 pm. Then I have to put my painter's hat on. It's now the fourth day of painting and I'll also be painting tomorrow and next week.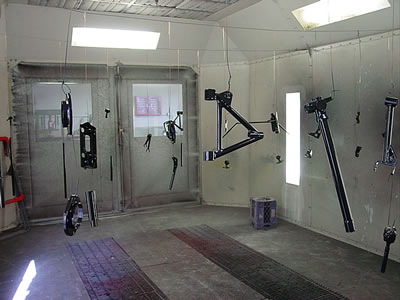 I bet you think this is the same picture 10 times over, but it's not. There's just 10 times the parts.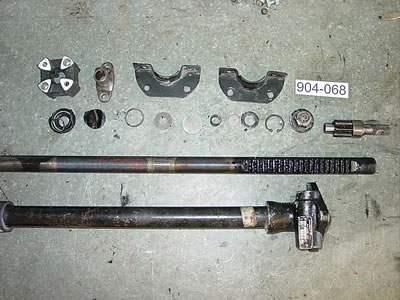 This is the steering rack disassembly of 068. This steering rack was like new, it just looked bad from sitting so long.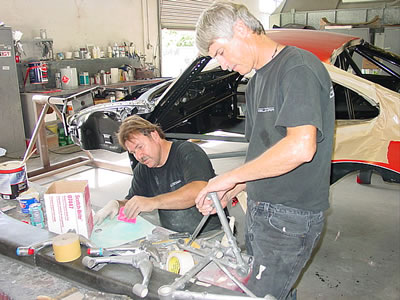 Andy and Jack sand and fill in road chips, while Danny and Mark bead blast, straighten and re-weld suspension pieces.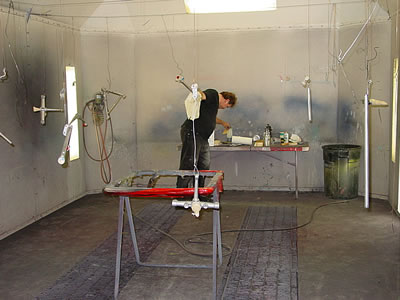 Jack is preparing the parts for paint.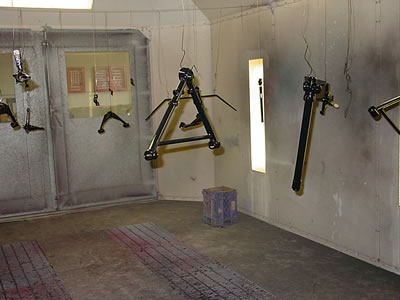 Then I come in and I paint.............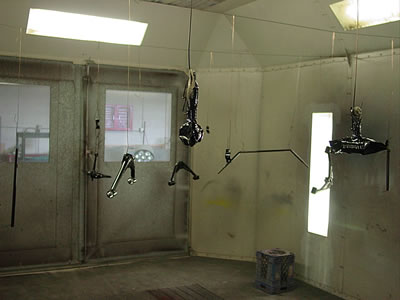 and paint, and paint.