904-068
June 13, 2003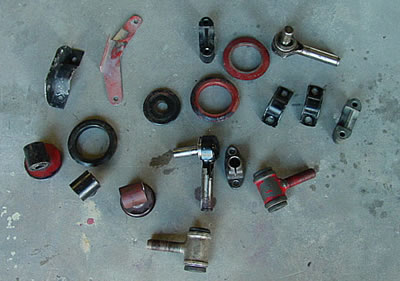 All the pieces...all the bits and pieces.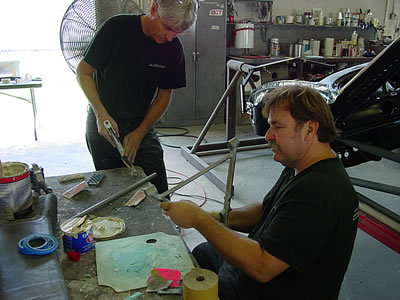 Andy works on the Carrera 6 until lunch time, then he bails out Jack, Danny, and Martin (today) working on all four 904's.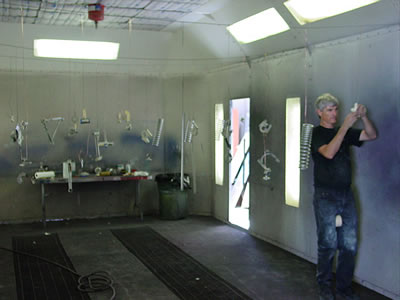 Andy has to finish the big hang so he can reinstall 906-151's tank pod before going home.