904-068
July 2, 2003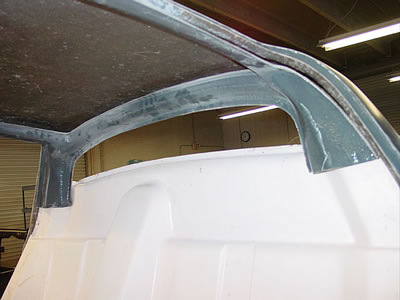 Jack is now installing the new roof structure for 068.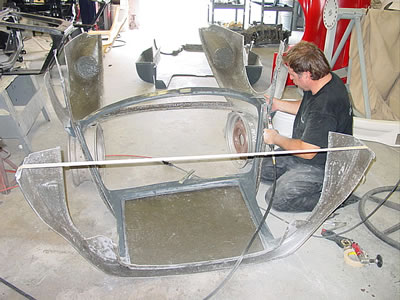 He has removed the outside body because the part is easier to fit working down rather than working upside down.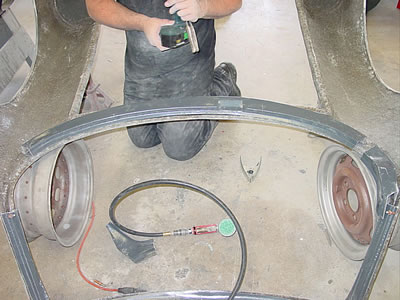 Cut and fit, cut and fit.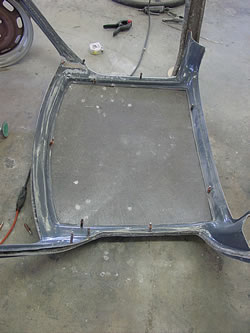 The part will be glued after all the other body panels fit perfectly. Remember, clekos are our best friends.