904-068
August 22, 2003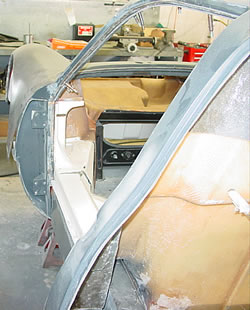 Jack's been pulling the rest of his hair out trying to get the doors and the door jams to live as one.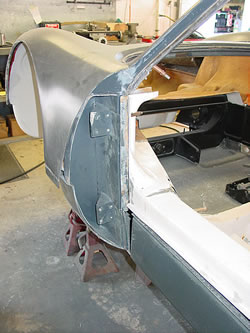 To get to this point is a small miracle. To get to a final door fit could take weeks!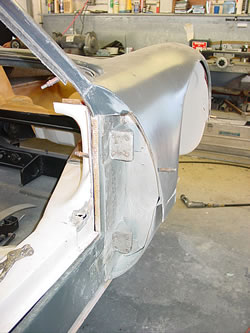 He's got both "A" hinge pillars roughly installed and at this second, 4:26 p.m. Friday afternoon, he's got the doors fit in the holes, but not bolted up.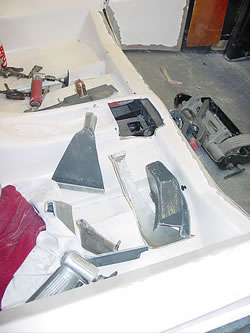 These are various pieces which have been sectioned and cut to make all these parts fit together.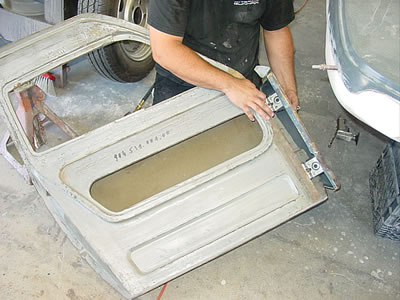 This car has new old stock (NOS) doors. Check out the part number.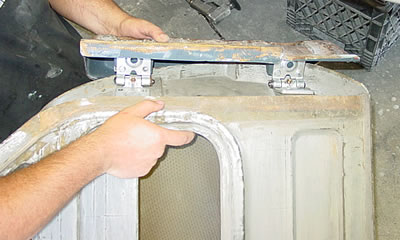 Now, Jack removes the hinge post and makes sure the door opens around the part.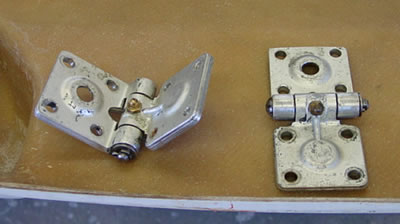 These are the original hinges from the crash. They were thrown in a box that stayed with both ends of the car, since the accident.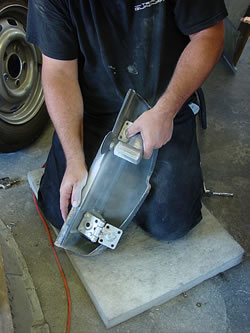 Jack is now re-fitting the hinge post. This could happen four more times before it will actually let the door open.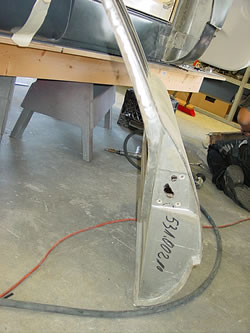 This is the other door.