904-068
September 3, 2003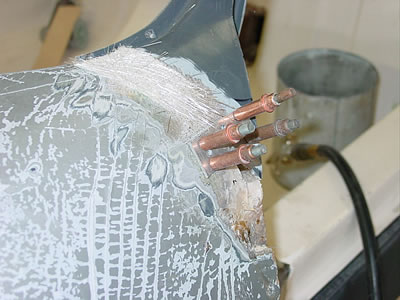 Attaching the new roof to the original nose.
Jack's got the look.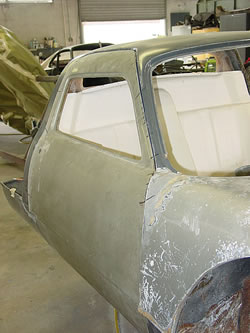 The new door is fit to the original nose and actually opens.
Jack is putting the final touches on the NOS hinge pillar.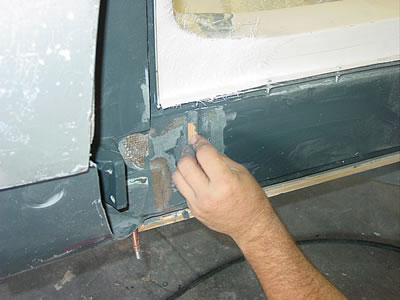 More detail work.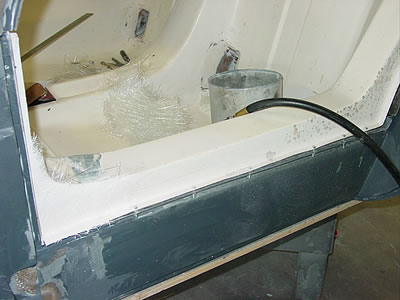 The next procedure is attaching the cockpit to the floor.