904-068
September 24, 2002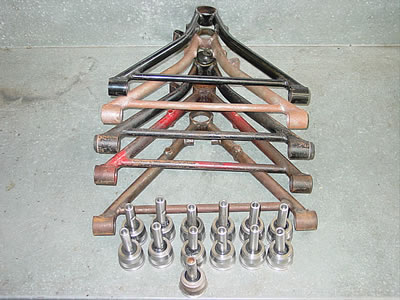 Now that the suspensions are complete, we need lower ball-joints. There are none to be found so we had to have them made.
The sacks on the outside of this picture represent all of the new hardware to assemble most of the components on the 904.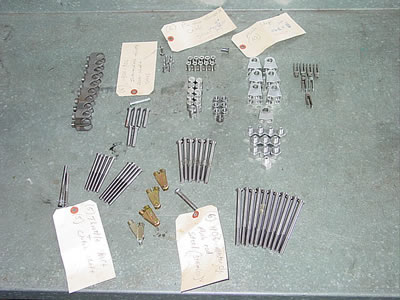 These parts are for the pedal assembly, brakes, clutch, and all brake lines, also for the 904.