904-068
October 17, 2002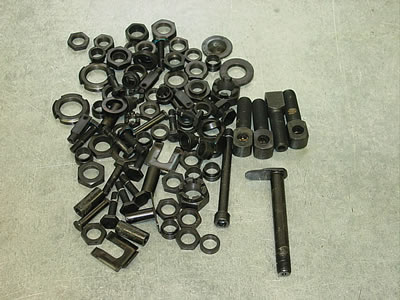 The owner of this car is waiting patiently for updates (we hope!). But when you have a project as big as a car that was cut in two in an accident, to do it perfectly it takes time to acquire all the necessary components. In this picture is some of the hardware that was just plated black.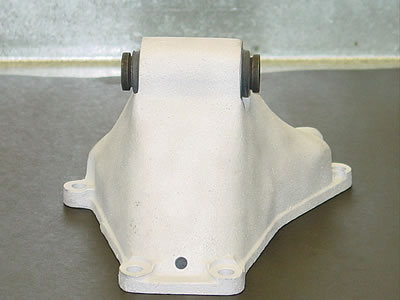 Because the car is receiving a 6 cylinder engine, we had to use the Carrera 6 mount which was just re-casted and machined to receive the flanblock for the mounting bolt.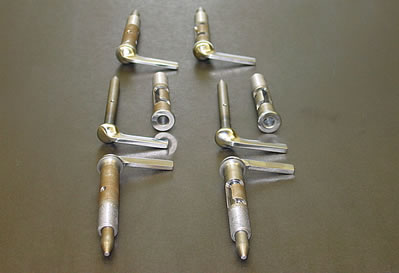 Here we just finished the deck lid latches, now we will polish them and hard chrome them.