904-068
November 19, 2002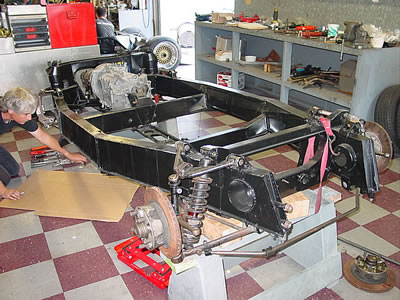 Now that we have got most of the mechanical parts, Andy is assembling (for trial run only) 904-068 chassis and suspension.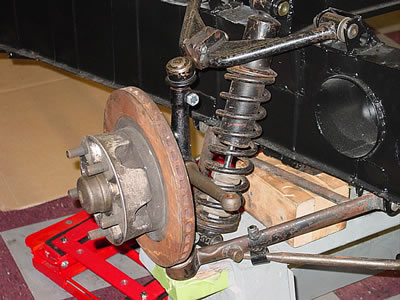 We need to make sure we have all the pieces, including all the new parts we've reproduced before we disassemble and paint.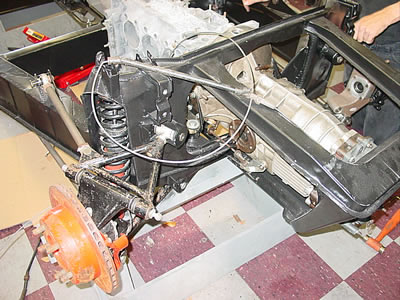 The car will be a roller tomorrow and it should shift gears also.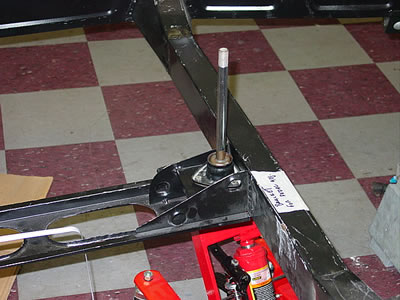 We had to make a shifting shaft and a few small pieces, but it should be completed tomorrow.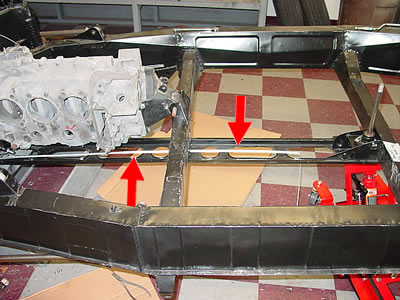 Here is a view of the measuring tape in the tunnel. This will give us the exact length of the new shaft.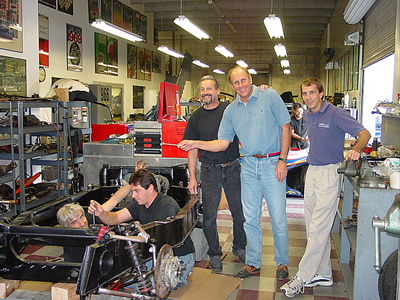 Michael, (owner of 068), we hired Hans Stuck to help us finish your project, we hope you don't mind!