904-068
November 21, 2002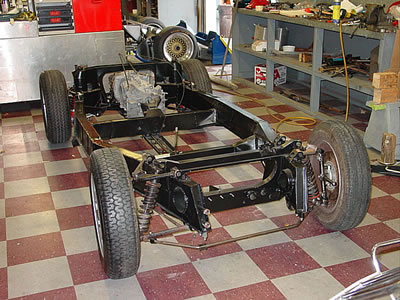 904-068 is officially on the ground! It still has some minor adjustments before paint, but it's all here.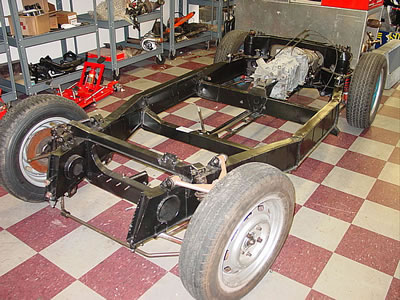 So now we'll disassemble it and get all the parts ready for plating and paint.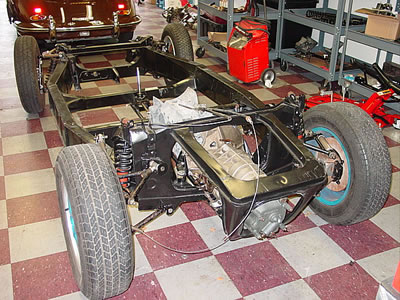 The chassis then goes into the body shop where we will start attaching the body.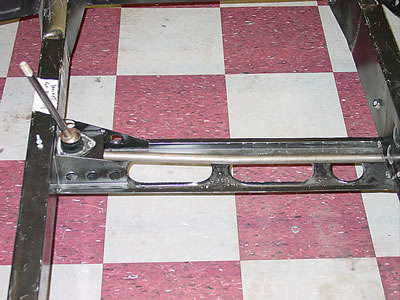 Just a view of the shifting shaft that was constructed for this project (the original one was cut in two in the accident).