904-068
December 6, 2002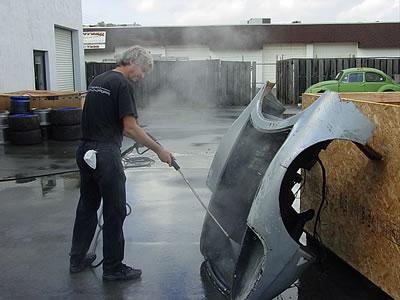 Now that the engine, transmission, and suspension have been mock installed, we'll start the final body fit. Andy is steam cleaning 068's original nose section.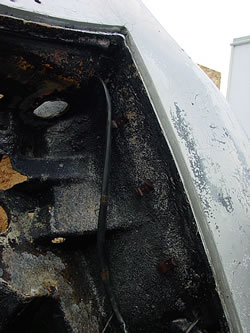 We've taken pictures to index where the wiring harness is for reference upon reassembly.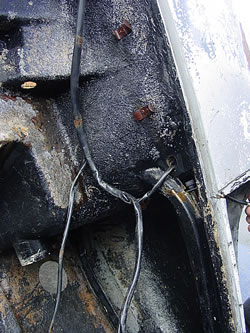 Here is a better view. The wire harness has stayed with this nose section since the crash.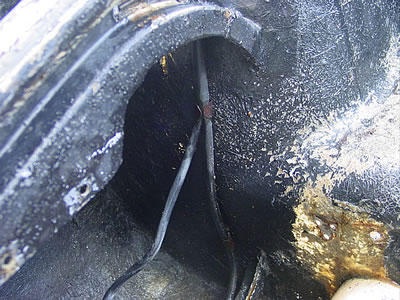 You know by now that we are always taking detailed pics for reference.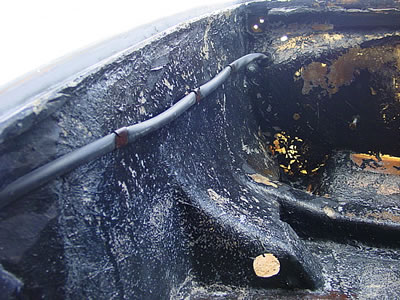 The surface inside this trunk area is all original.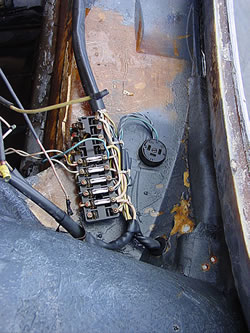 Even the fuse carrier and blinker relay were still in their original mountings.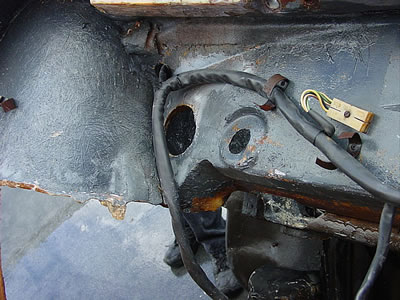 Pictures like this are always priceless for the project.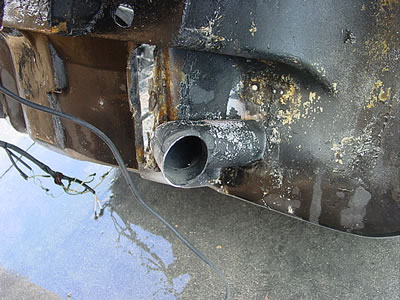 This is the inner front fender with the brake duct.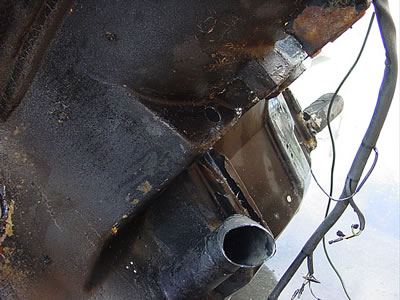 This is the other side.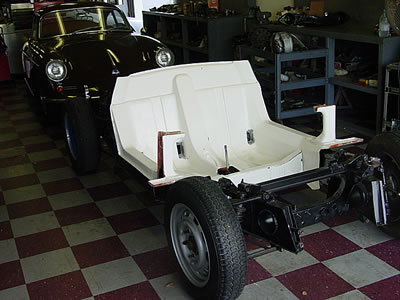 The cockpit has been fit.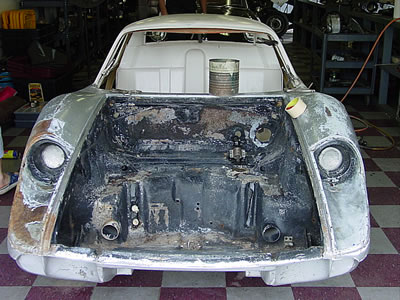 Now, the nose is back on the chassis with the roof section.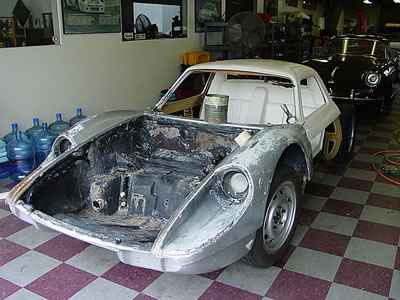 Starting to look like a car.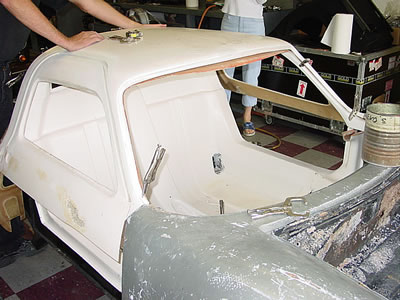 A lot of fitting going on.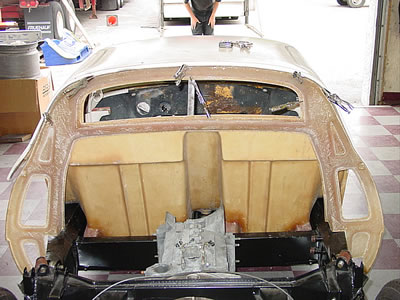 All the panels are indexed, clamped, or drilled.