904-090
April 21, 2003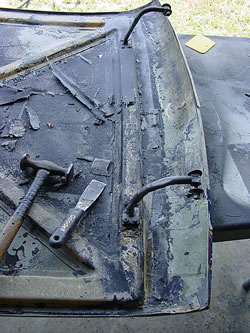 Gotta keep the 904s going! Saturday and sunday I did all the repair and structure work on 090's original hood.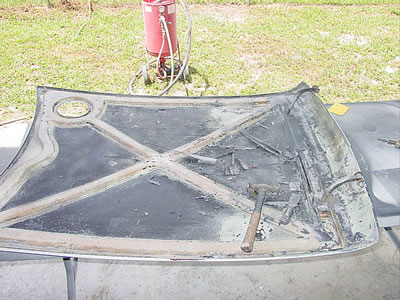 The hammer and chisel are the easiest way to get a bad repair removed.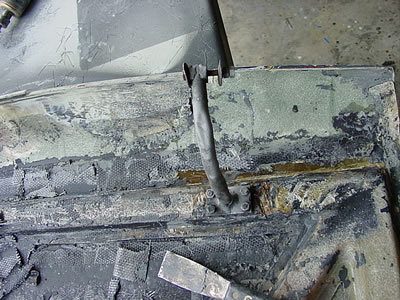 Surprisingly enough, it was cracked up, but not totaled.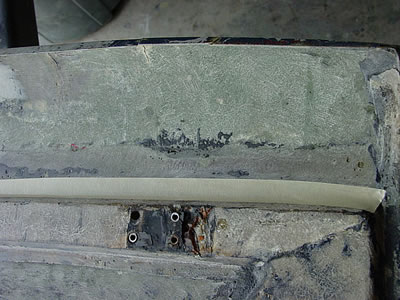 The next step is to grind all the old glass and resin away.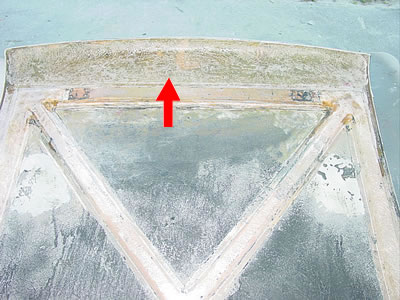 The arrow points to the front of the hood that I have already re glassed. The preparation of the front area alone was about four hours, then I have to grind and repair the rest of the hood.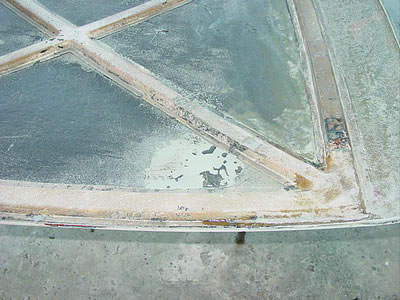 With the front being re-strengthened, I can think about repairing all the other damage from all the crashes a million years ago.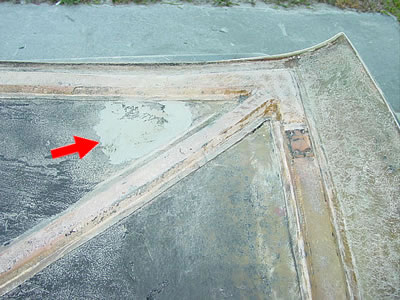 Notice the body filler. There are two of these areas on the left and right side.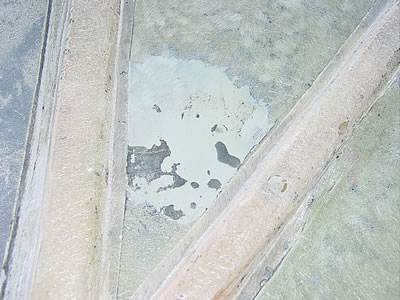 Here is a closer look. Because my x-ray vision is not good anymore I have to grind the area to raw fiberglass and see why these patches were done.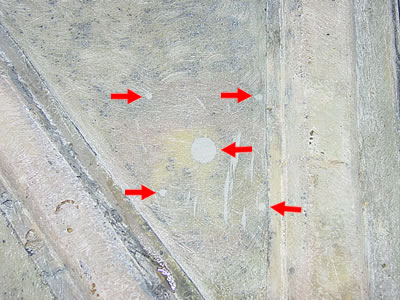 Bingo! Looking at the arrows you'll see four 3.5 mm holes and one 13 mm hole in the middle. These holes are from the mounting hardware of a Cibie hood light.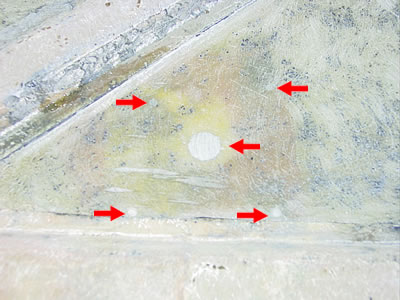 These lights were used for night racing, either rally type or closed circuit. We weren't aware that this car raced at night. This is good news because we might find out that it did something better than just hill climbs and club races.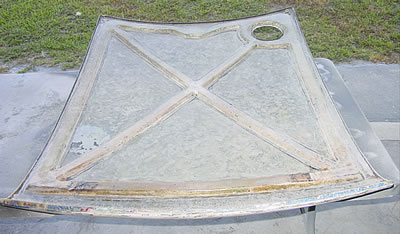 Simple little holes can be the biggest provider of information. That's why it's important to take your time while you strip these race cars.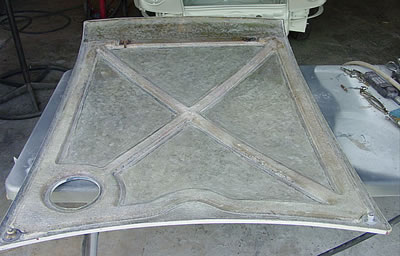 Another six hours later, the rest of the hood has been ground flat in preparation for repairing the cross structure and re skinning the flats.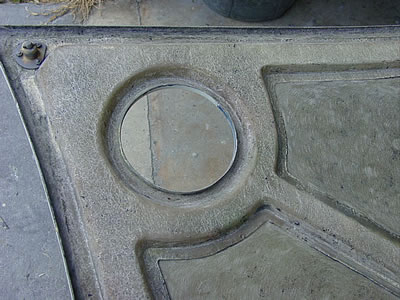 Other than the damage up front, the rest of the hood is in fairly good condition.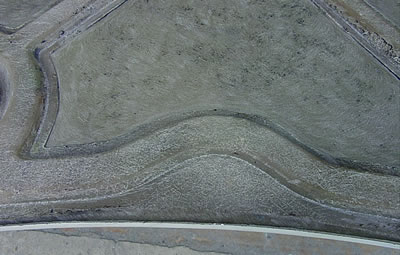 Another view.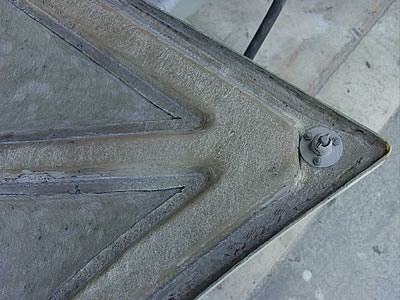 Another view.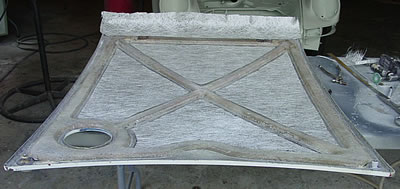 Now I've made 3/4 oz matt panels to fit perfectly in the openings.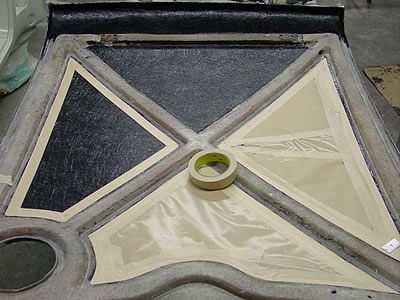 I layed up each opening using black pigment in the resin (remember it keeps scratching marks to a minimum). When it cured, I taped off the finished panels as to not get any filler or primer on the surface.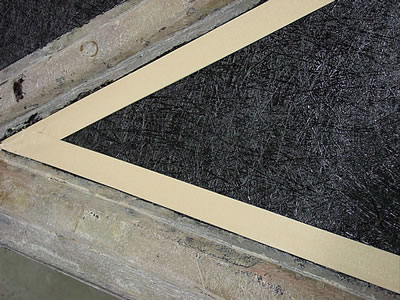 I use five layers of tape so when I apply filler to the structural panel it leaves a perfect edge where it needs the fiberglass.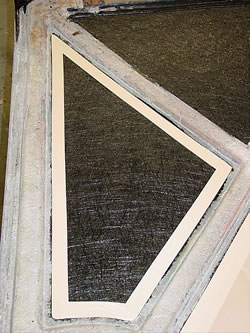 This is tedious work, but it's a way to make the hood very strong, light, and great looking.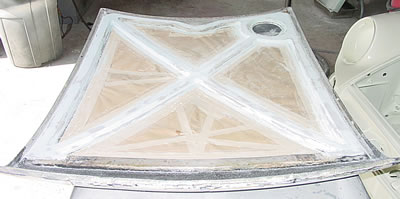 I have applied filler to the repaired areas and to fill the million pinholes caused from sandblasting.
I'll duratech the structural "X" in the morning.