904-090
April 23, 2003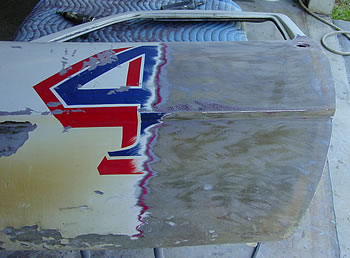 The left door is in pretty good shape. Note: they didn't use silver gel coat on these parts. I have seen other 904s that the doors were made with silver gel coat.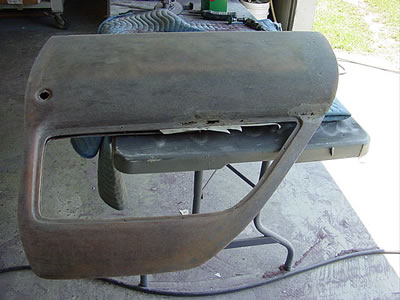 This door was barely sanded before they painted it, so the paint came off fairly easy.
It required two repair jobs.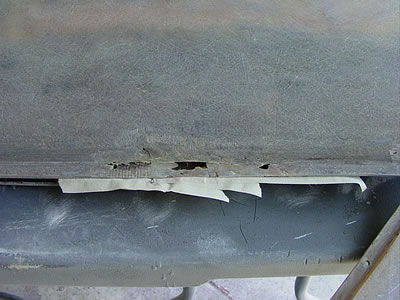 Probably just from wear and tear. The holes are where I ground through the material to be able to get good structure before adding new material.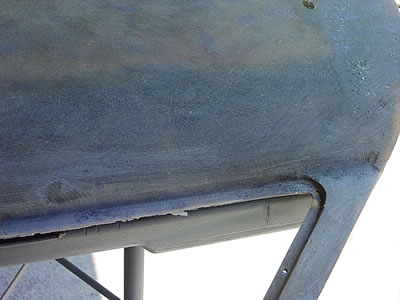 Bingo! Two matt and one 10 oz cloth later.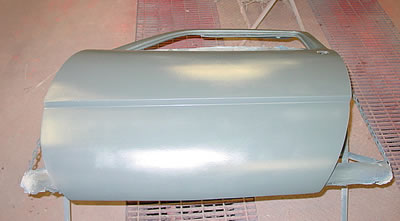 Duratech is always the first layer of primer.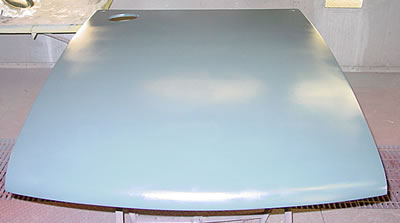 The hood is now ready for urethane primer, but will be fit to the car as soon as the floor mold is finished.