906-130
February 11, 2011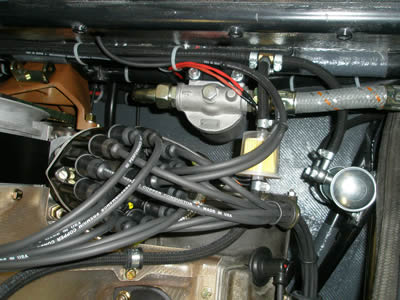 Andy has been hooking everything up and had to make three more oil lines.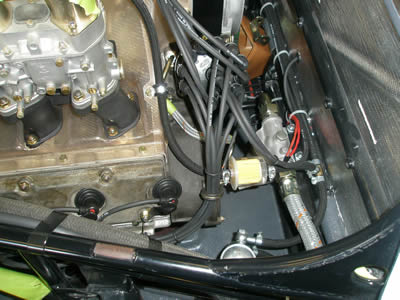 The main feed from the engine to the cooler requires a special oil tube (hard pipe) that leaves the engine underneath cylinder 3 and exits somewhere in front of cylinder 1 (not seen in this photo).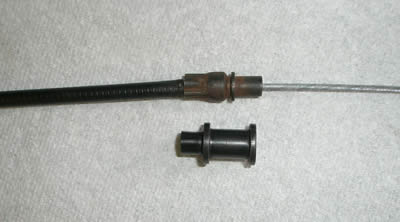 Amongst the oil lines, Andy had to remake the throttle cable. The attaching boss on the bottom is the correct type.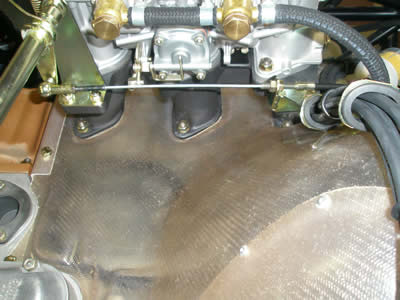 All of the base attachments for the cable are original, we just had to make the cable.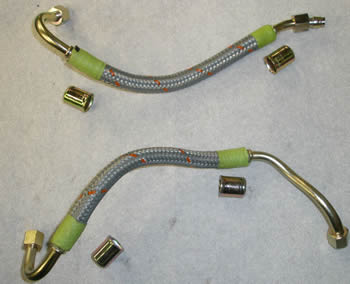 Here are two new (re-plated hard pipe) oil lines. You can't get these anymore so we make them.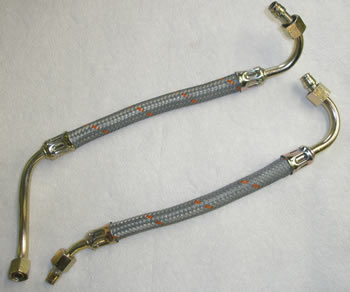 We have the special German crimping tool to do this task.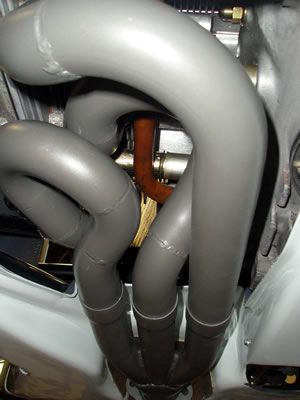 Hiding in there is the oil pipe that Bret is finishing.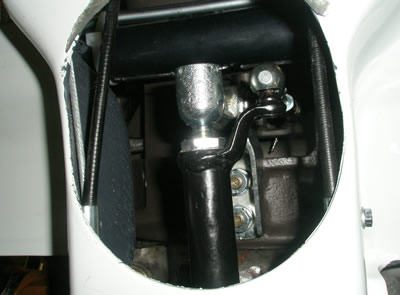 Andy's got all of the shifting apparatus hooked up.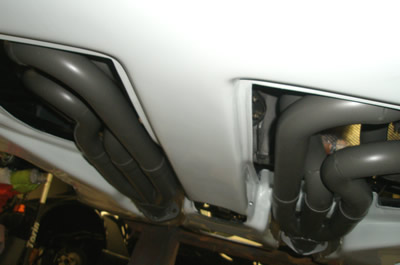 Underside of the engine with the ceramic coated headers.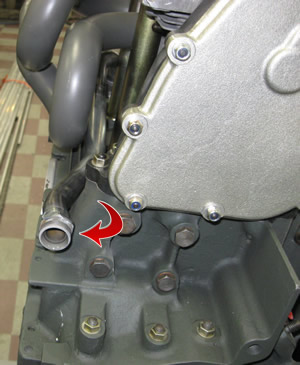 The oil pipe has to squeeze the head and the headers. Bret and Andy mock up this pipe on a 2.0L engine that's on a stand. This way the pipe can be made in the fab shop and then fit to the engine in the car.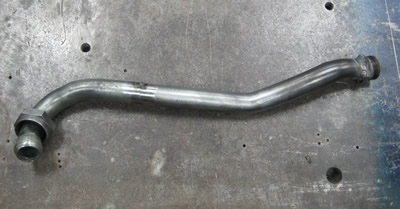 Here's the finished pipe. It will be installed to make sure everything is cool and then it gets shipped out for plating.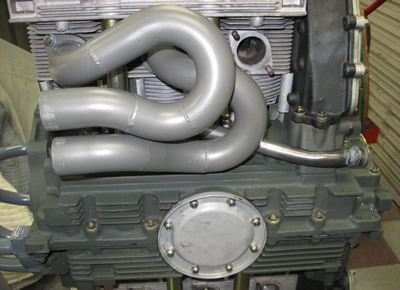 Kinda what it looks like underneath. Yes, this is a real 2.0L racing engine- Thanks Lance!