906-130
November 23, 2010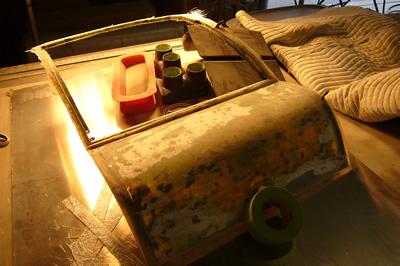 Everybody wants an update, but this 906 was here before anything else we're working on right now.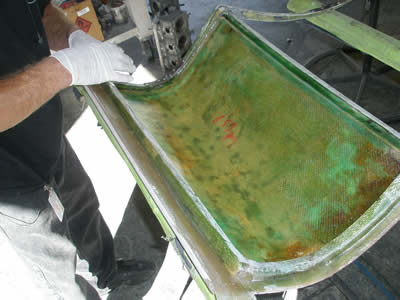 Yes, this is one of the original doors. The door was originally a gull type door then it was converted to a swing forward.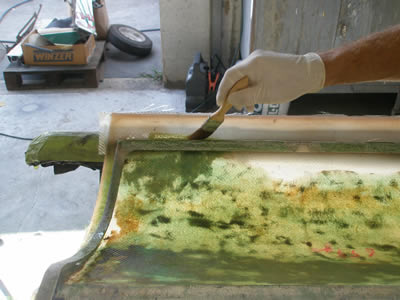 We are repairing the door and applying the original materials to make it look right and original.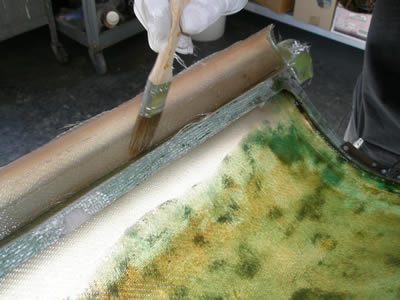 The greenish colors are the original resin that cured with this tint. You can always tell original parts because of this resin.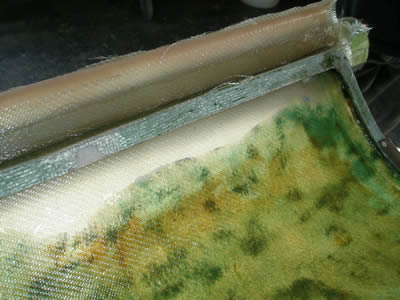 When the door is painted gray it will look like the real deal.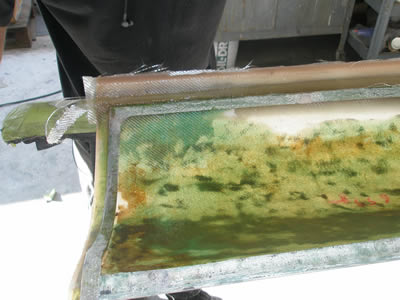 The door will also be very lightweight and strong.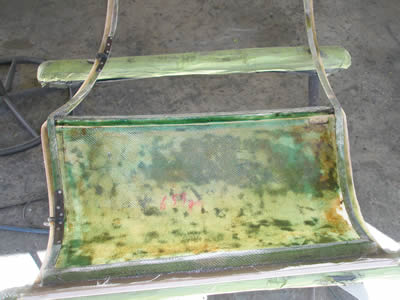 Notice the red marker squiggles- they are actually numbers but it's too hard to tell what it says. We'll leave them alone for the next guy to find in 100 years.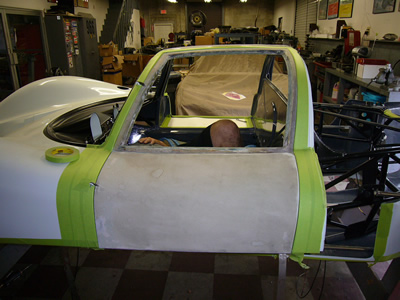 The driver's door is ready for the window fit.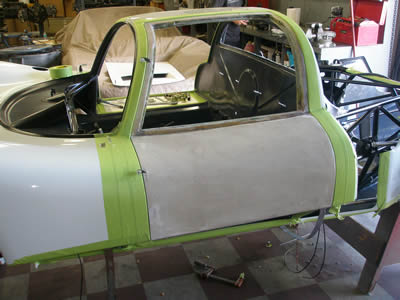 Notice the hinges, they are similar to the 910. This is the only way to go for a Carrera 6 and it was a factory update.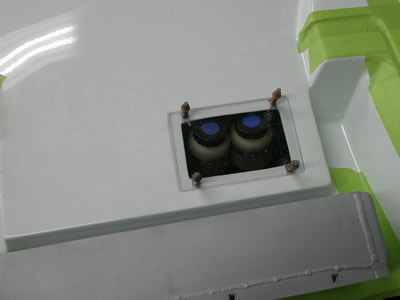 Andy has made the plexi cover for the brake reservoirs. Can you guess why the cover is plexiglass?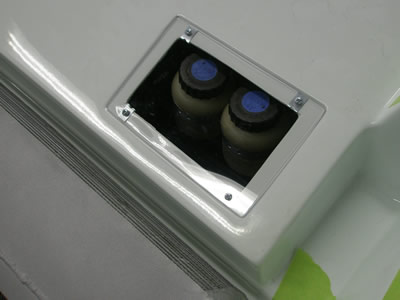 Okay, you get another guess....
Answer: So you can see when the reservoirs are low or empty! Don't you love the Porsche engineers?!
Cheers! We are working on the "other" cars too. Just not ready for updates until more is done.
Happy Thanksgiving!