1975 Jägermeister RSR
September 7, 2012
These photos are from the book "Porsche Kremer Racing 1966-1981".
The book was written by Michael Thier & Robert Weber. Here is a link to their Webshop.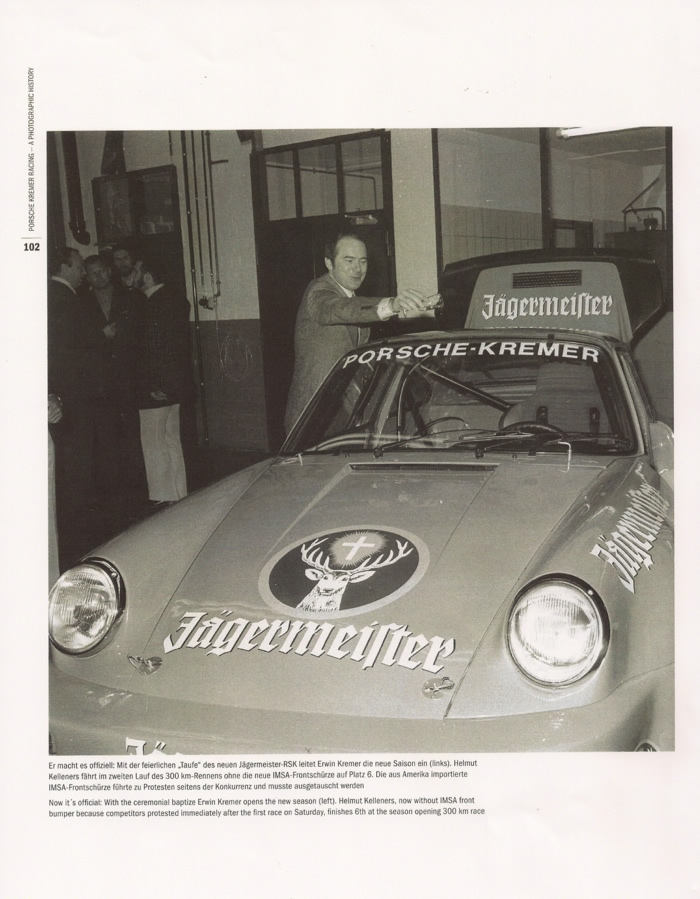 Introducing the first Kremer RSK. It's being christened with Kremer pouring some Jägermeister on the roof.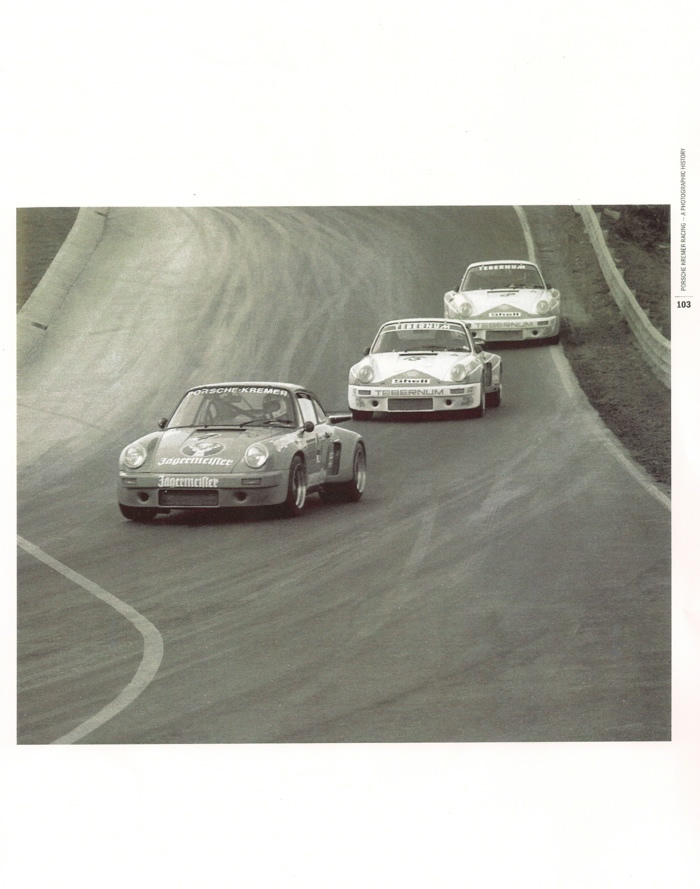 One of its first races.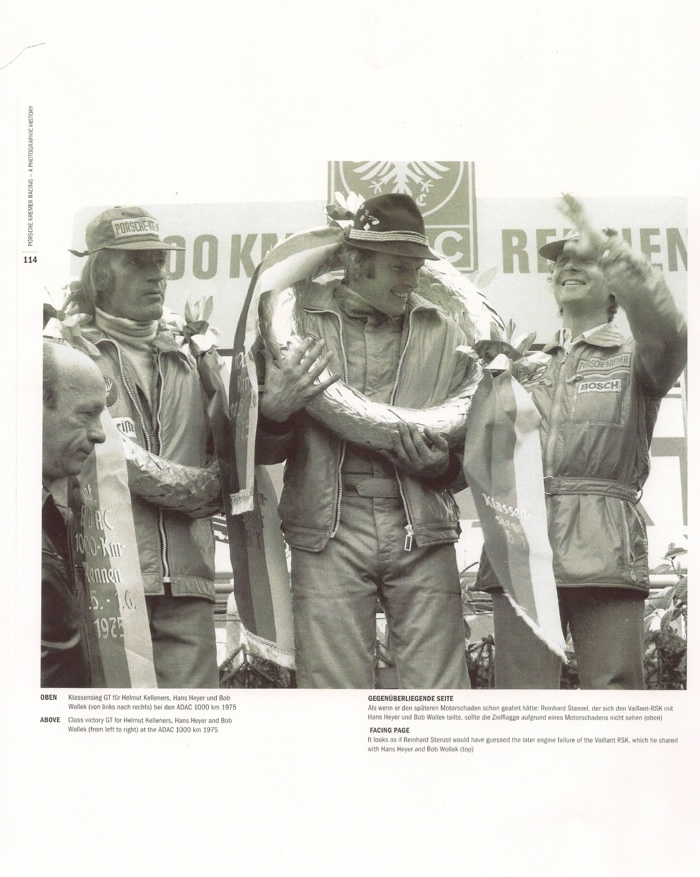 Tres Amigos, the dude on the left is Helmut Kelleners. He gets the credit for winning the Nürburgring 100km.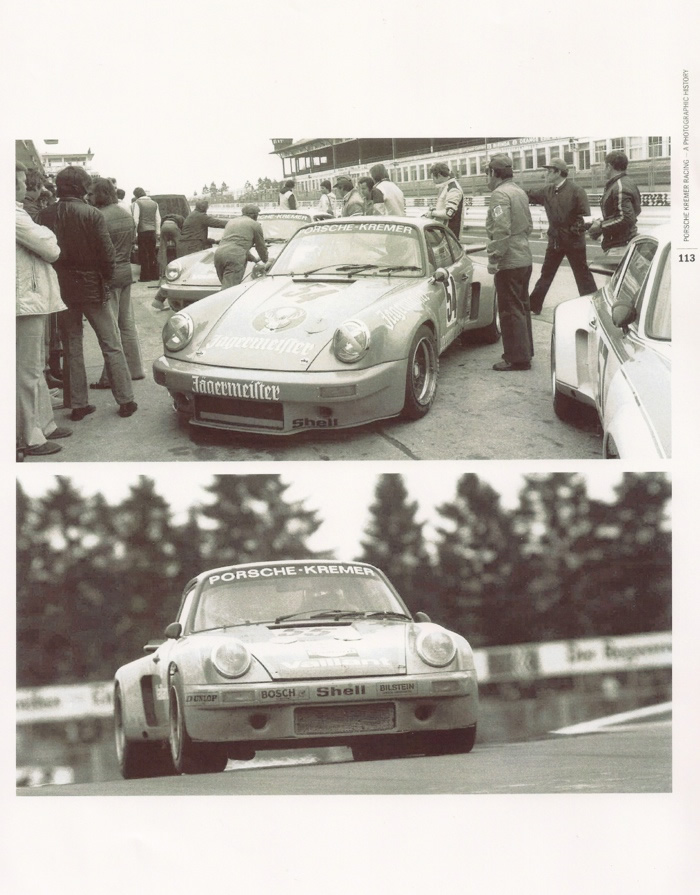 Kelleners in the #54 and Wollek below in the #55. Kelleners went on to win class.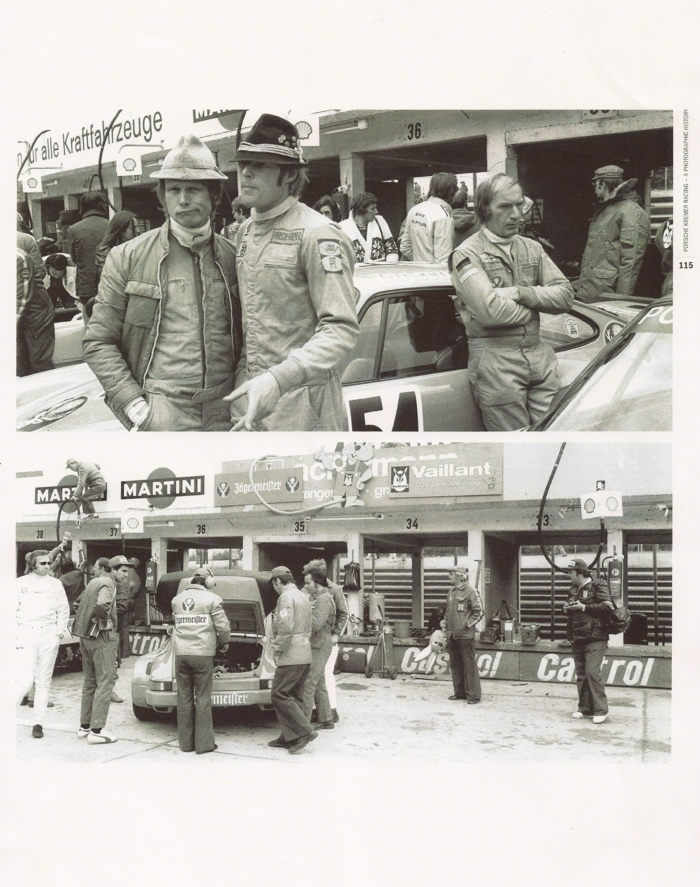 These guys were always having fun.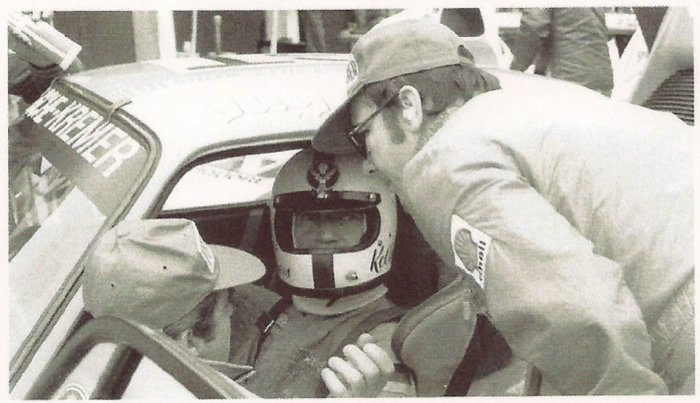 Check out the seat and check out the dude. That's Helmut Kelleners in the Kremer RSK. That car is the winner of the 100km. No other car can boast that. No clone, no 1974 Jägermeister car, no one!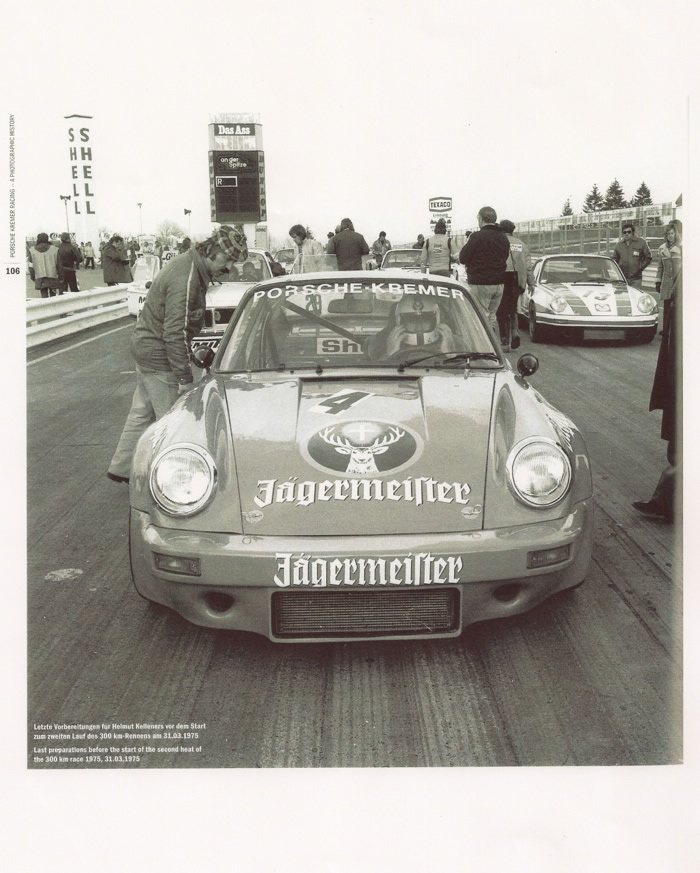 The bi line says it all. This was NOT the 1000km race weekend, which is why the car is #4.
"Last preparations before the start of the second heat of the 300 km race 1975, 31.03.1975"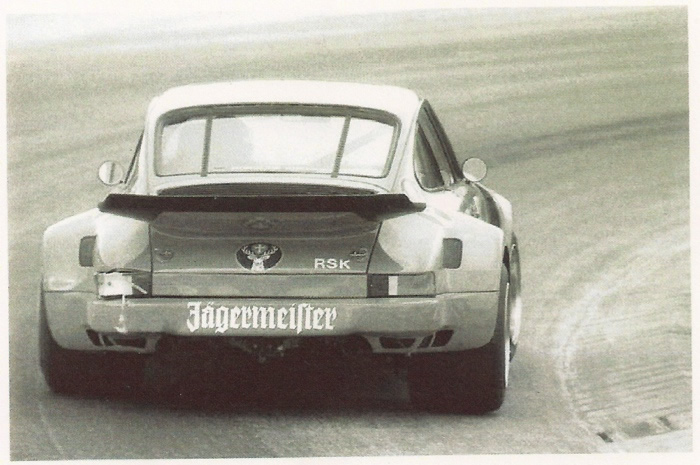 Hmm, look at the RSK. Do you remember what RSK means? Built by Kremer using all Porsche RSR parts.