1975 Jägermeister RSR
September 6, 2012
More of the original story about the Kremer RSK's.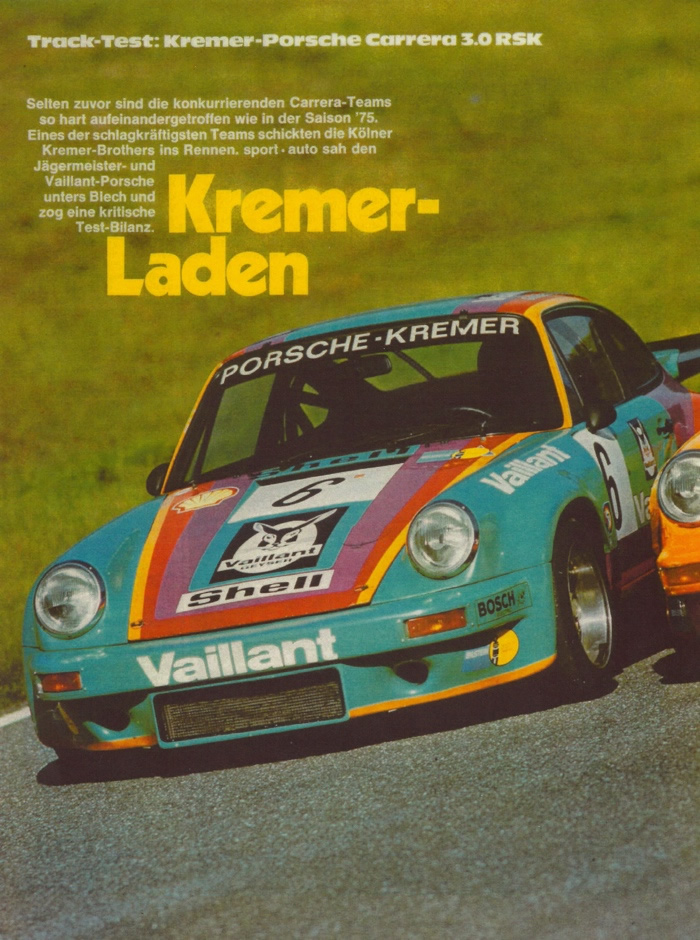 For those of you who read/speak German, you can enjoy this story from Autosport 1976. The Vaillant car was one of the two RSR's that Kremer prepared in 1975.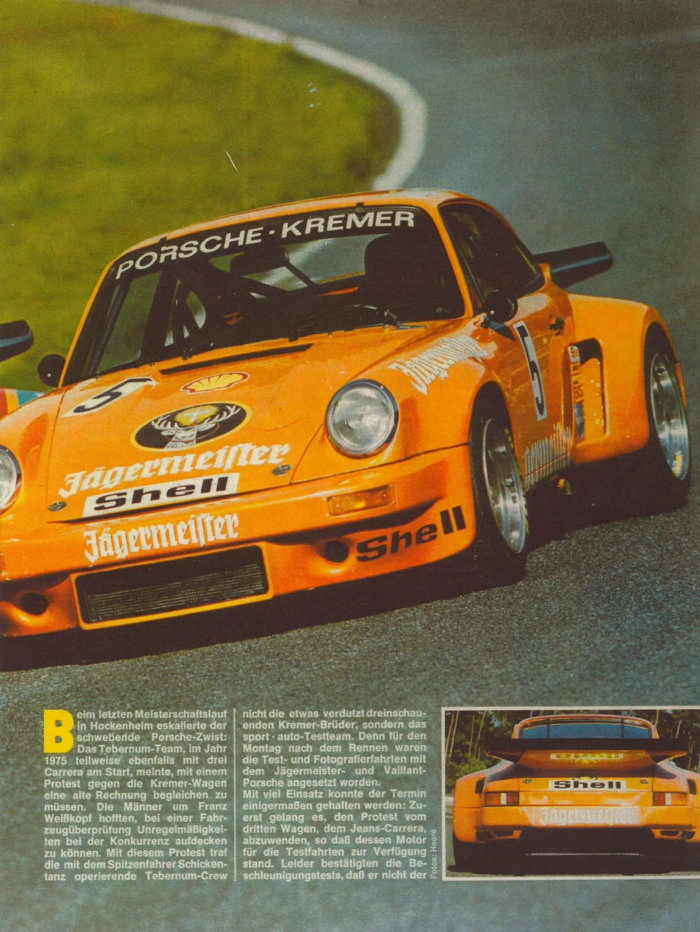 This is the 005 car, which is our feature restoration.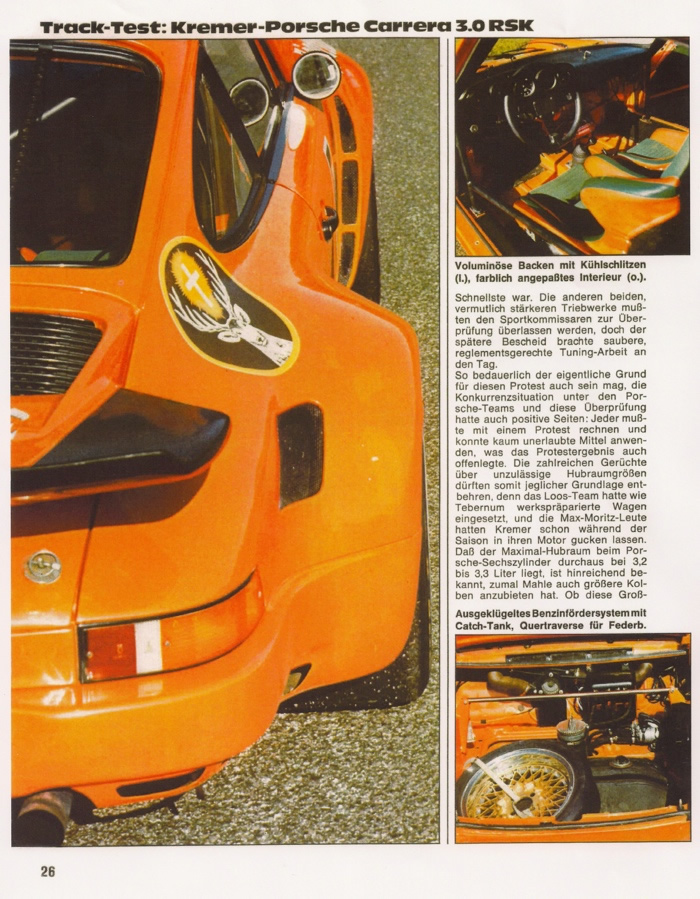 Not often do you get pictures in detail of what the car was like when it raced in the day. The great thing about this article is that it shows all the details that are on 005 today. This is a real treat! The photo of the BBS wheel is of course, the very same wheel we have and we chose not to restore it. Patina is everything if you can have it. The gray canvas strap was also retained during the restoration. Note the DP make-up tank... I'm sure there weren't many of these to go around. The good news is, the same tank was in the car when I purchased it 19 years ago and it's still in the car today, untouched & unrestored. While you're viewing these photos check out the seats... hmmm!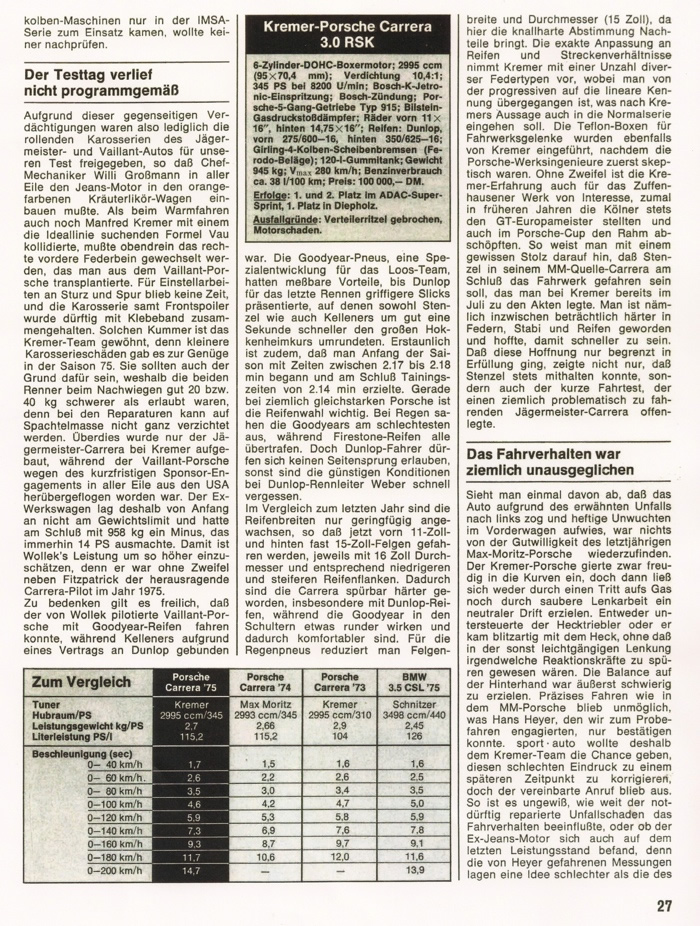 Happy reading!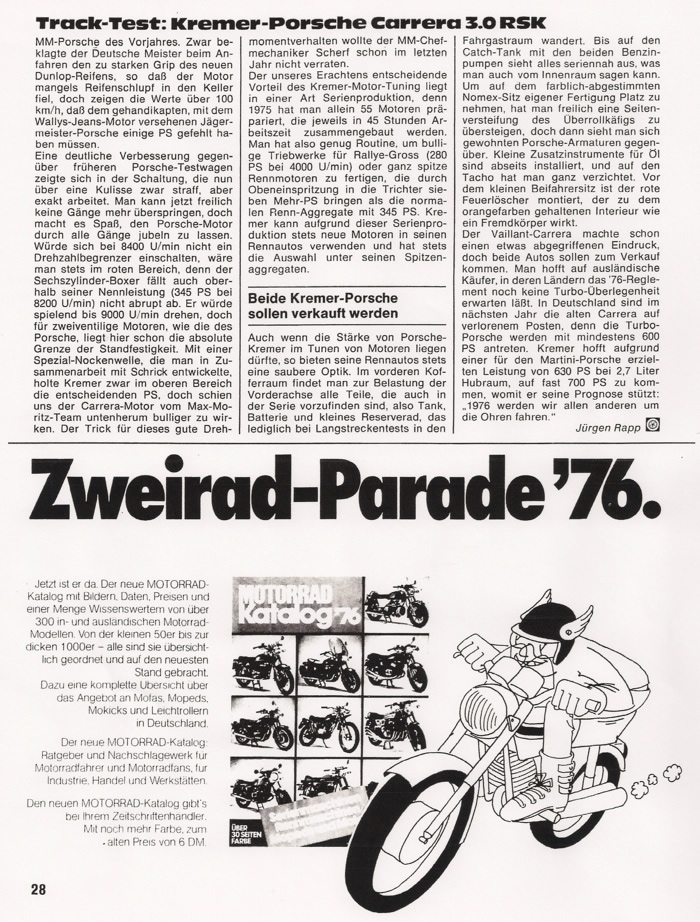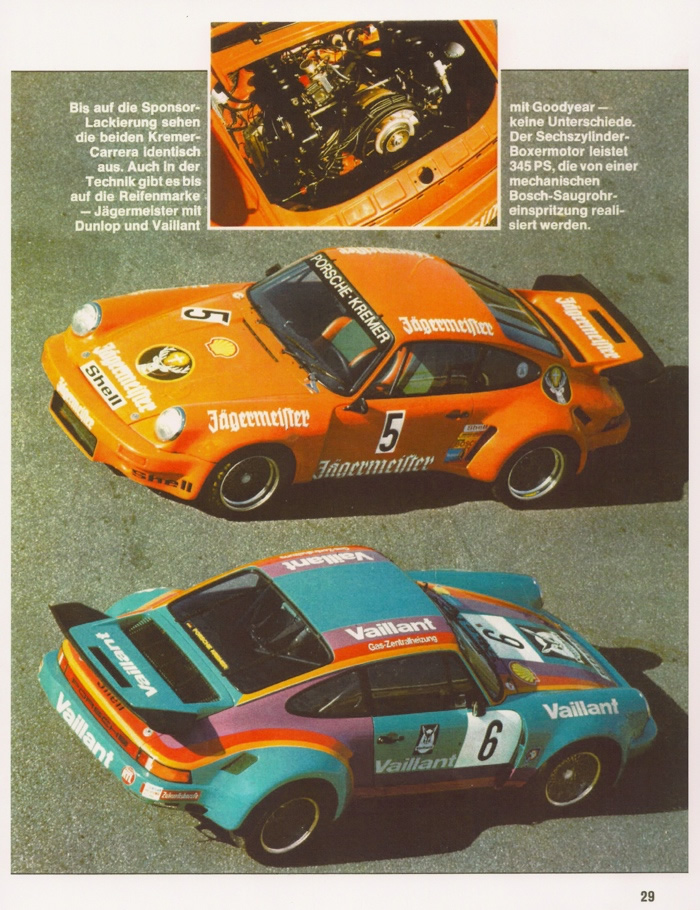 Look at the interior in this shot! The passenger seat in the orange car is a 906 drivers seat. I'm sure DP (Design Plastics) had the mold for most of these super cool parts from back in the day. Kremer just asked for a small seat for the FIA rules and this is what he got. Same seat is in the car today... same seat & same upholstery!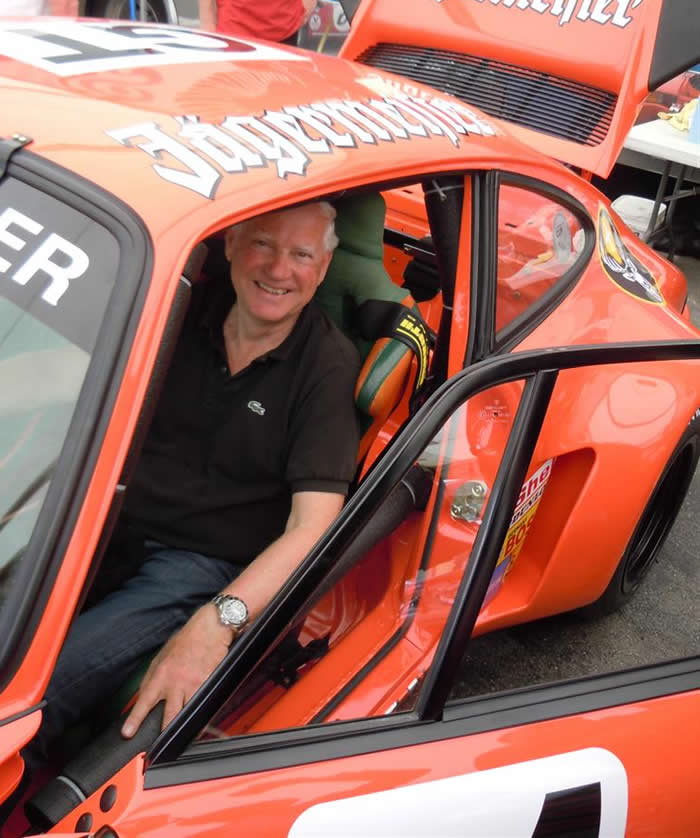 Eckhard Schimpf
This is the dude that contracted this Kremer RSK to be built in 1974 for the 1975 season. You see, Eckhard is one of the heirs to Jägermeister. Unbeknownst to us, Eckhard showed up at the Monterey Historic Races. He saw the car and did a back flip. The first thing he told Phil Bagley (who was with the car all weekend) was, "This is the coolest RSR ever! You know that this car won the 1000km at the Nürburgring? This was the Kremer car that won, NOT the 1974 Jägermeister RSR that I drove. This car had all the trick stuff and I was the one that had this interior installed. I can tell you that this is the original interior from 1975.". Phil smiled and said thank you.
As it ends up, Eckhard asked if the car could go to Europe for a Jägermeister racecar reunion... We think it should be there.