1975 Jägermeister RSR
September 4, 2012
Here's a lead-in video about the Kremer RSK-RSR. I bet you can't guess what the "K" is for. We have three YouTube videos concerning the restoration of this car, which we will show in further updates. Because this car is already finished, we're going to do something different. We're going backwards! We'll start with the finished car and work our way back to the car as it was when it arrived at Gunnar Racing.

**DISCLAIMER**
I said Heyer won the 1000km, but he didn't. It was Kelleners who won the 1000km when the car was #54. Heyer drove the #4 (same car) at a different Nürburgring race.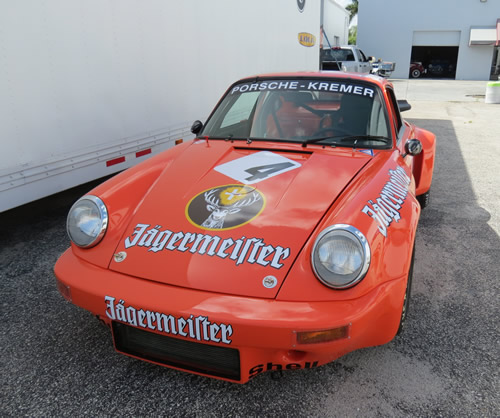 The car is waiting to be loaded for the Monterey Historic's Reunion.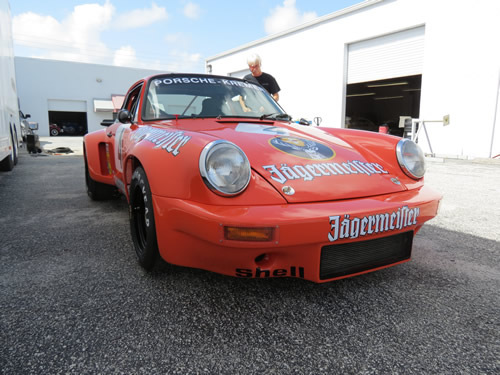 A few different views of this very cool Kremer Porsche RSK-RSR.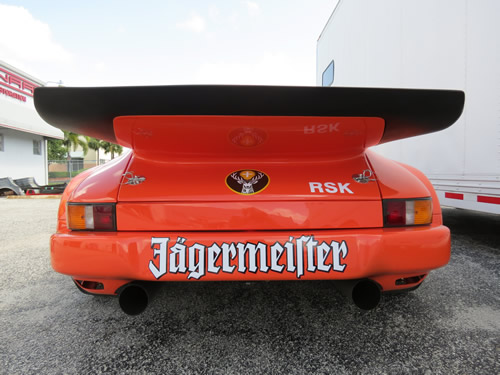 RSK - This was on the RSR's that Kremer built.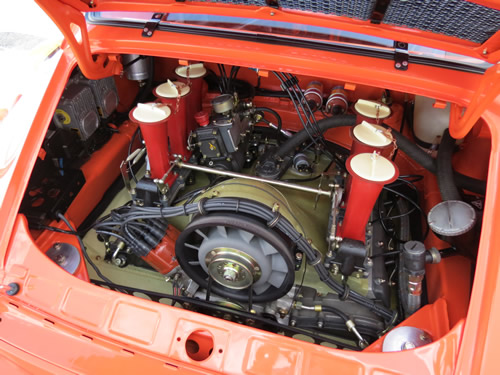 Original engine that Kremer installed when the car was raced.
This is the original interior that Jägermeister requested when Kremer built the car. Yes, this is a 40-year old interior. Looks better in pictures, but the patina is incredible.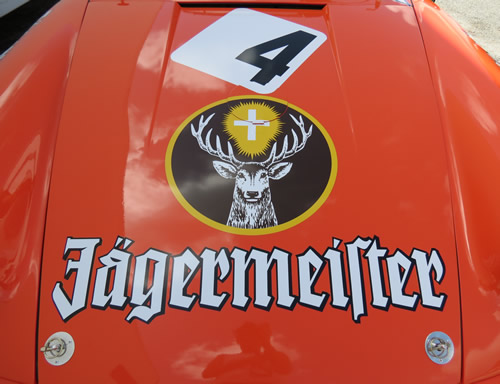 We'll just leave you with this last picture with the oh so cool Stag and logo!
The next few shots will be from Monterey and then we'll start going backwards to the start.
ENJOY!