Martini RSR Conversion
(11/22/01)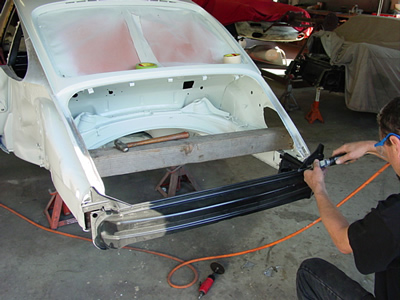 The rear apron is being fit.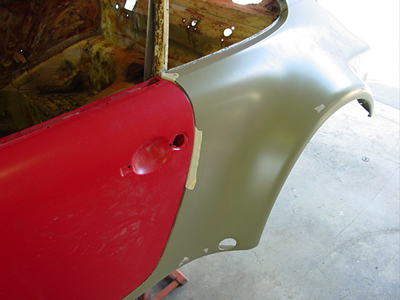 The rear quarter panels have been cut to fit the car and both doors have been adjusted.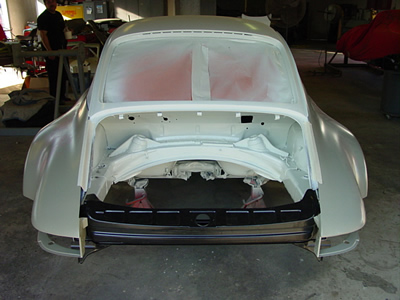 The rear apron and the quarter panels are all ready to be attached.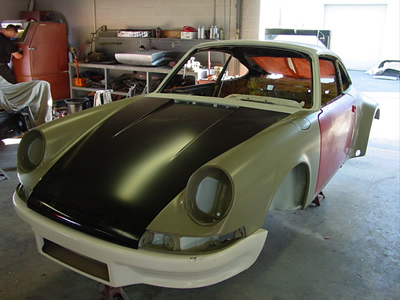 Everything is ready to be fixed to the chassis and start going into primer.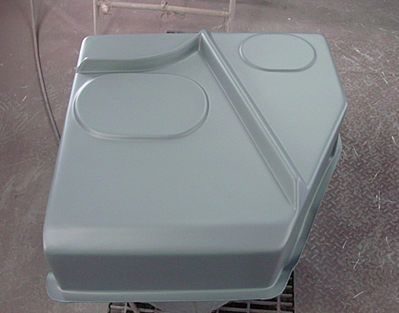 Here is the top part of the fuel cell mold after DuraTech has been applied.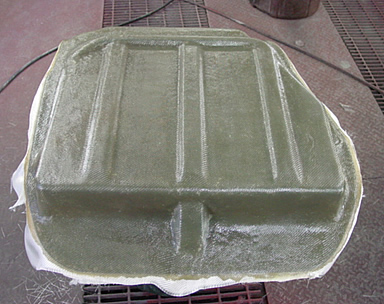 The first layup has been done on the bottom mold.