RATT RSR Project
08/14/02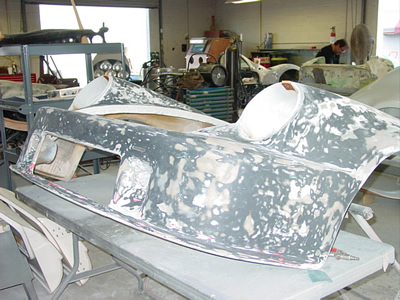 The front bumper is block sanded to bare gel coat. The dark color is Interscope racing black because this part was used at Daytona when Interscope raced a RSR turbo. This was an original nose from the Martini RSR 935.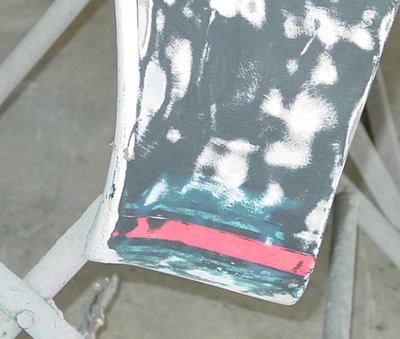 Note, the remaining light blue and day glow red under the black paint.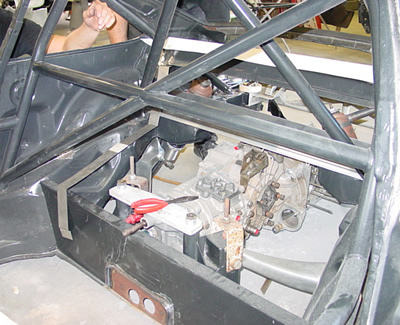 Mark is fitting the inside sheet metal.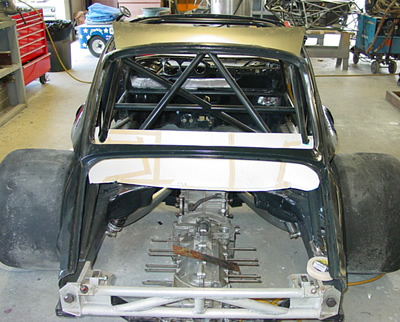 Patterns are made before the actual part is made. This keeps screw ups to a minimum.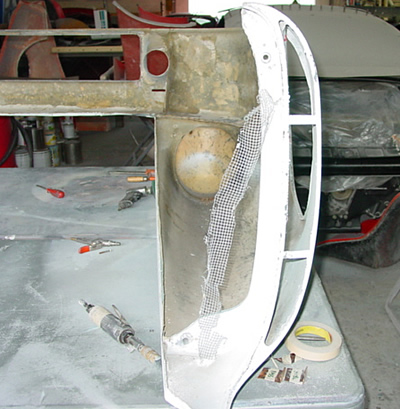 Ryan continues to strip the nose removing the fender air exit grills.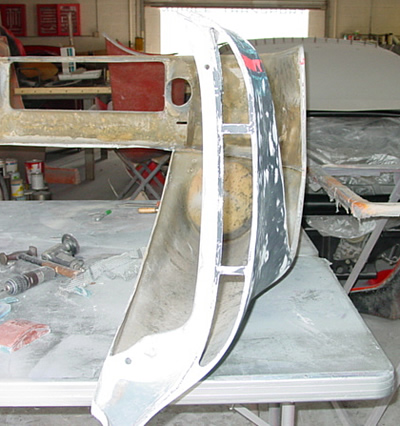 This side has already been removed. The reason we are stripping the nose is because we are going to be making a mold from it to make new parts.
It is hard to tell, but this is a new aluminum piece. The material is .063 material thickness and will be powder coated black when finished.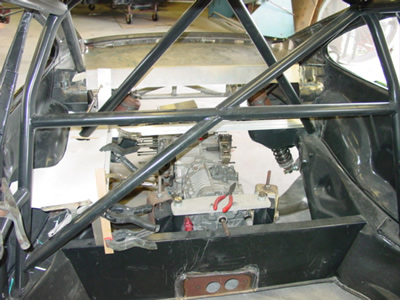 More patterns being made for the lower sheet metal. We call it sheet metal even though it is aluminum.