RATT RSR Project
09/26/02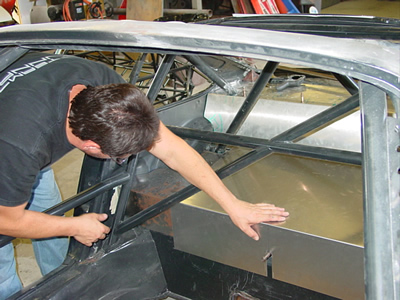 Mark is doing the final fit on the transmission sheet metal.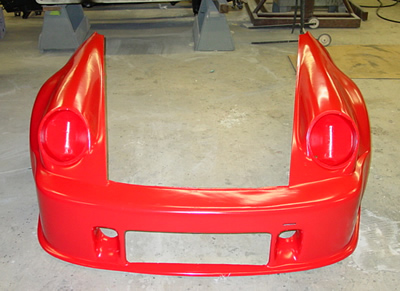 The nose is ready for the mold.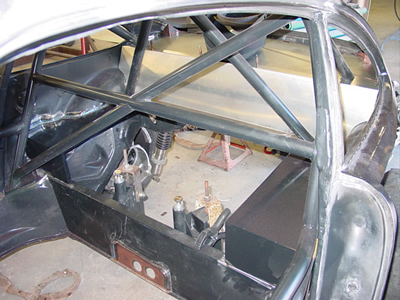 More cockpit shots of the sheet metal installation.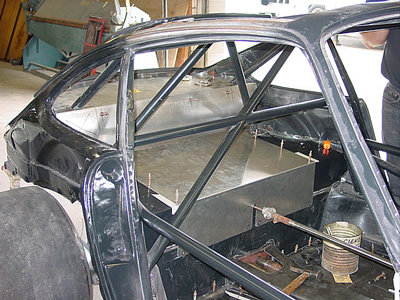 The cleko clamps are where the cam locks will be installed.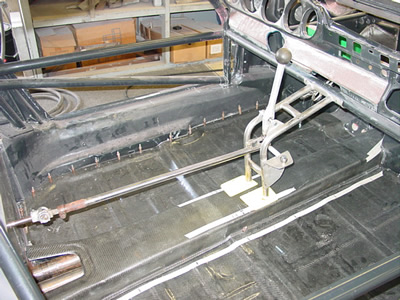 The floor is ready to be welded in and the new shifter has been fabricated (a copy of the old one but a little nicer).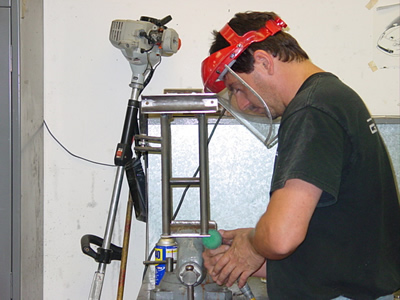 Mark is doing the finish work on the shift tower, for paint.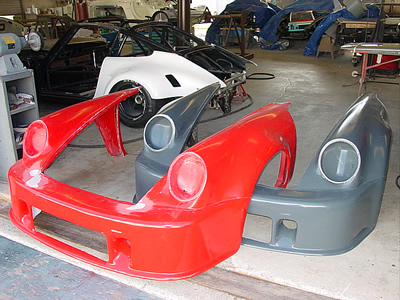 The red nose is the plug and the gray nose is the new lightweight part. In the background you can see the quarter panels being installed.