G-99
July 3, 2003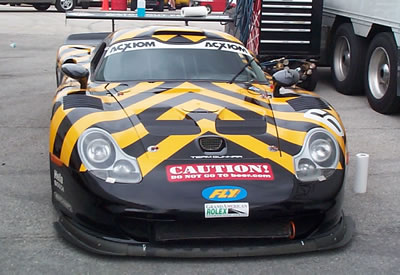 This is the G-99 at Daytona.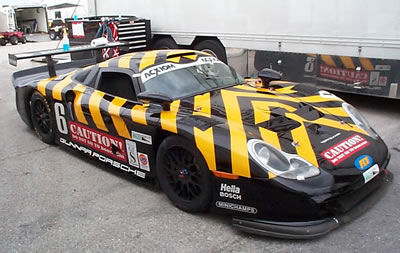 For all my valued customers, I'm not working on it! I'm back at the shop slaving away on the 906, 904's and Mr. RATT.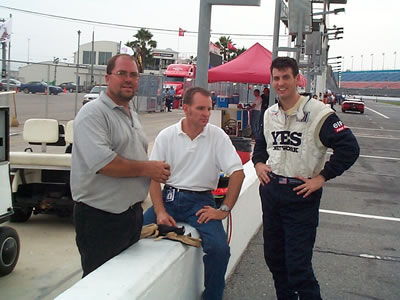 Oh, the dynamic trio! Martin (crew chief), Shane Lewis (stand-in driver), and Peter Baron who said he would do it for a cheeseburger and the floor in a hotel room.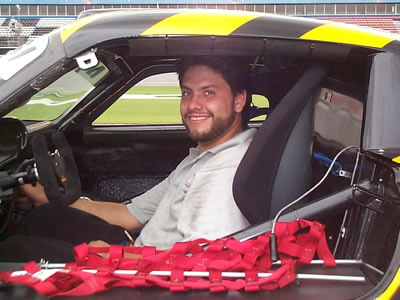 Smiling Danny who says "A bad day at the track is still better than a good day at the shop!" The good news is it's been a good day at the track!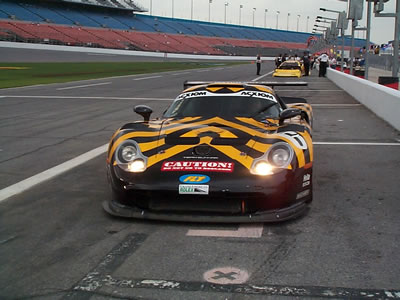 The yellow stripes are reflective vinyl so you can imagine what this thing will look like on the bank at night. Hopefully you can buy the FLY slot car and the Minichamps 1/43 die cast model soon. FLY has made the Daytona 24, Homestead, and are currently making the Barber model. Minichamps is introducing the Homestead model sometime in July and the Barber model will follow.