G-99
August 1, 2003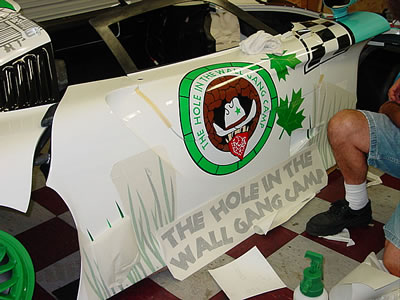 Dave, the maestro, is applying the artwork for our Watkins Glen entry.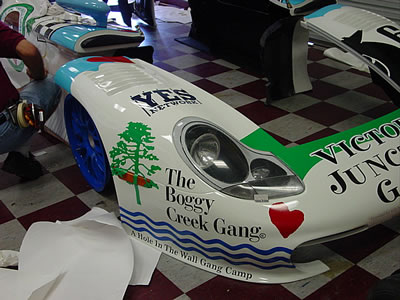 We are representing the Hole in the Wall Gang Camps. We are trying to make people aware that these camps help seriously ill children cope with their sicknesses. The camps are free of charge for the children and parents.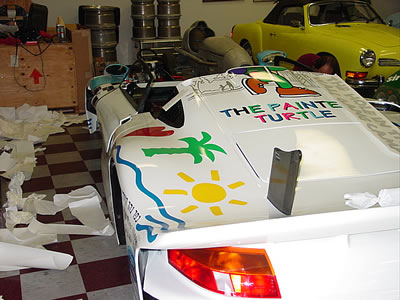 The car is covered with eight different logos from eight different camps across the world.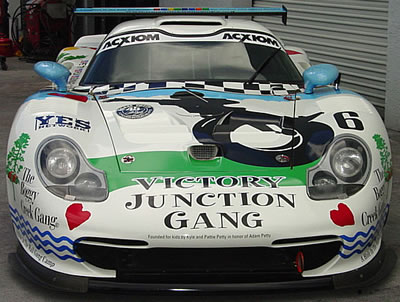 The Victory Junction Gang is founded by Kyle and Pattie Petty and will be opening in 2004 in Greensboro, N. C. Kyle will be driving with Gunnar at the race next weekend.

If any of you readers have a soft heart for Paul Newman and what he has done to help the children, you can donate anything to the camp system through this web address: www.holeinthewallcamps.org and it's tax deductible.
For the press release visit: www.grand-am.com