1973 Porsche RSR (12/12/00) Day 2
Day two: the car has to be completely stripped down to the tub in order to see what kind of shape the chassis is in and proceed to the next step.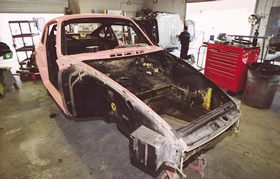 The car is completely stripped mechanically and
ready for the restoration process.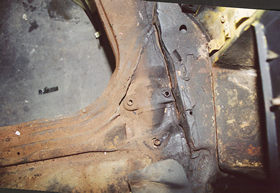 Front lower suspension was cut away for fuel cell
installation (not cool and never made structurally fit).
Note the original yellow paint under black overcoat.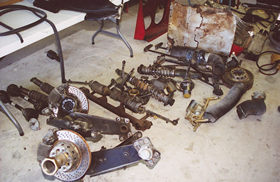 Suspension ready to be cataloged before rebuilding.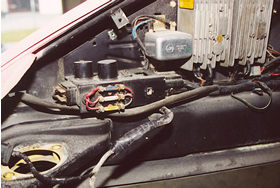 Original RSR fuse panel with factory twin CD's.