1973 RS Carrera
04/16/02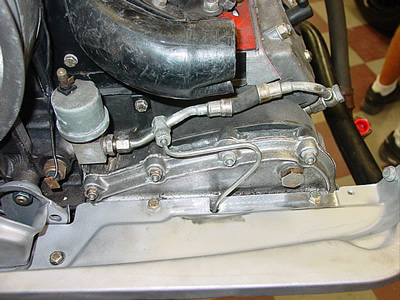 The engine also needed detailing. You can tell that it has late tensioners, so the sheet metal was repaired around all of the holes and the slot for the oil line was reduced, for a more detailed look.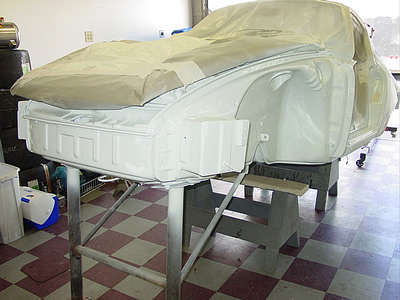 The car has been moved to the service shop and will be lowered onto these saw horses to begin the reassembly process.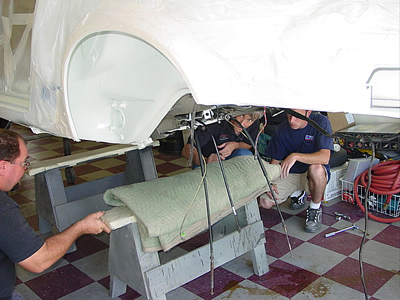 Martin, Andy, and Ryan are putting the car on the blanket to keep it form getting scratched.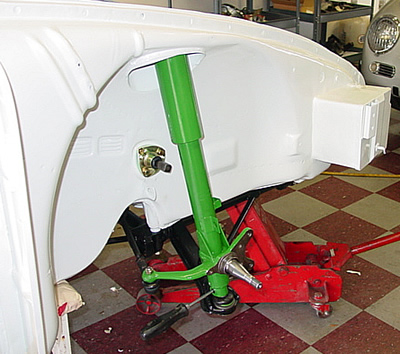 Everything has been replated, painted and reassembled with new parts.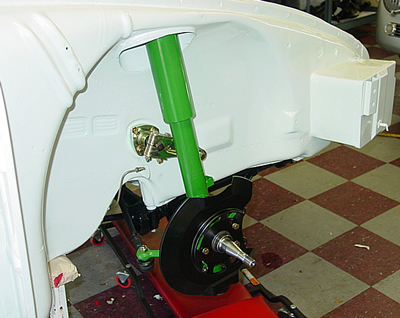 More of the same.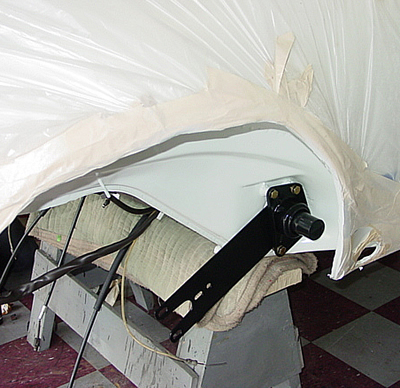 Andy has set up the rear torsion bars.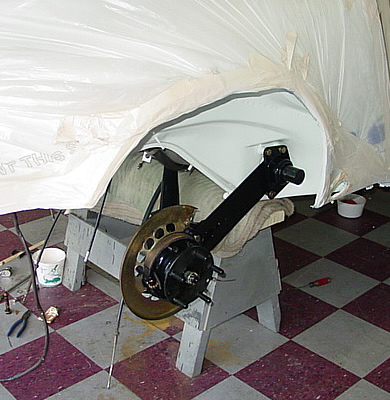 Assembly of the control arm.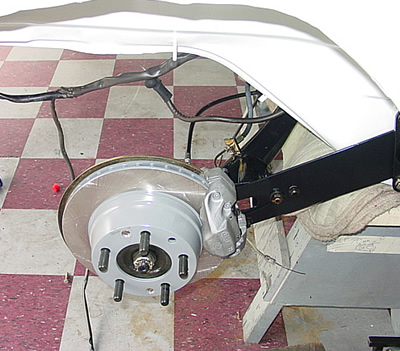 New disk and rebuilt caliper have been installed.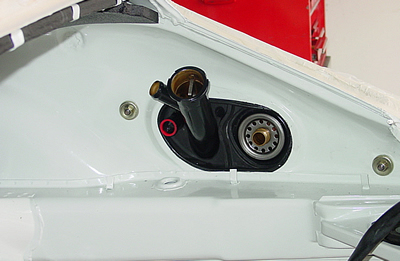 Here, you can see that the oil tank has been painted and installed with a new seal.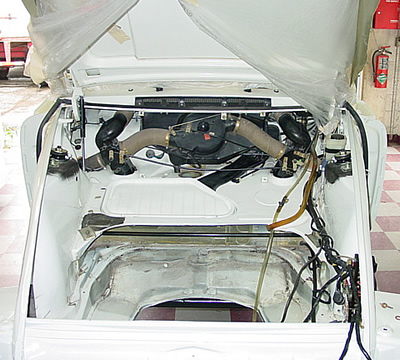 The trunk needed some paint and lots of detail.