1958 Carrera GS Speedster
(11/19/01)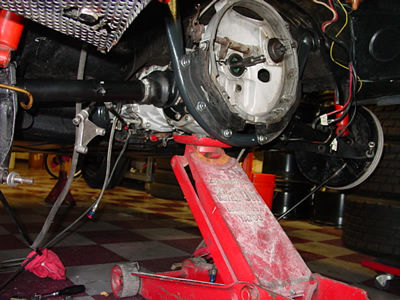 The gearbox has gone back in.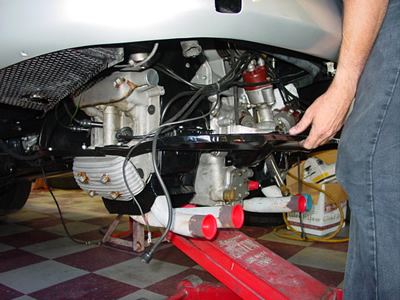 The engine is on its way back up.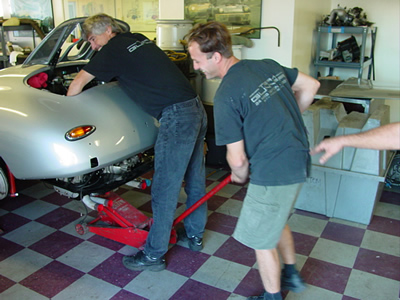 Bill and Andy are having a little too much fun putting the engine back in.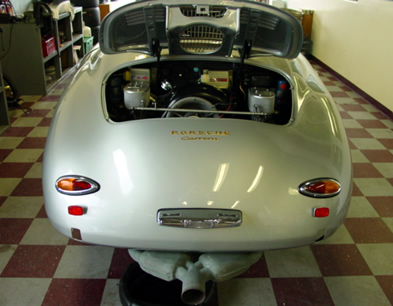 The engine and gearbox are back in and ready to go.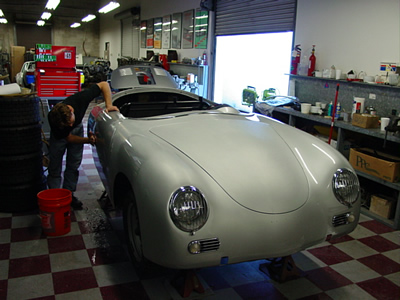 Bill is color sanding the entire car. This process removes the imperfections on the surface of the clear coat. The paint is refered to as base coat/clear coat. This makes the paint more durable for chips. These cars were originally painted 1 coat of cellulose enamel.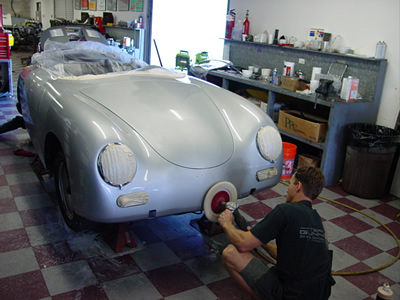 After color sanding, Bill buffs the finish to a pristine shine.