Crash Repair 904-006
02/22/02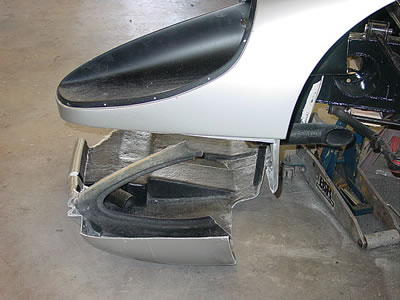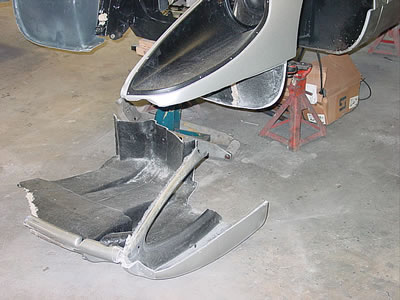 We have removed the existing front nose under-panel and will replace it with new.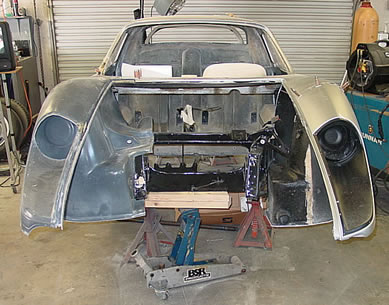 The drivers original left fender has been pieced back together and the right fender and fender well have been replaced with new.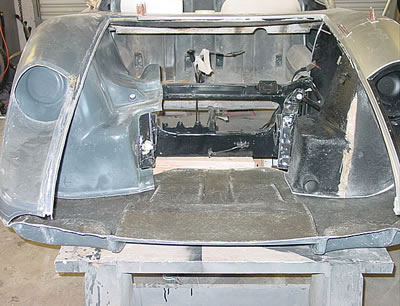 The trunk panel is being sized to the car.
This is a detailed shot of the inner fender well meeting the front nose under-panel.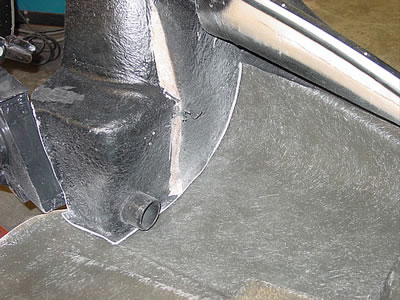 The fitting of the under-panel to the inner left fender.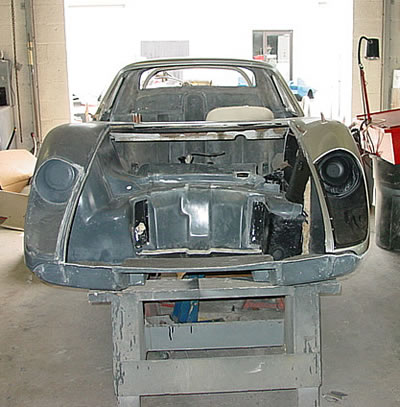 All the panels are ready to be glued together. We will put the car back on the table to once again make sure that all of the panels are true and on center.