Crash Repair 904-006
04/29/02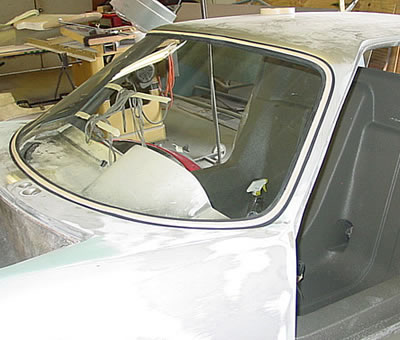 The windshield has been pre-fit to make sure that it does fit before we paint the car.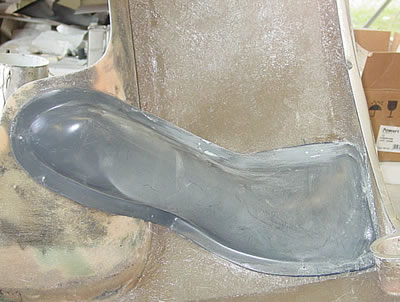 This is the inside rear tail brake air duct, you saw us make the molds and the part. Now they are glued in place.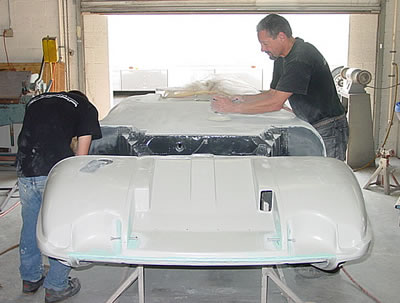 Kevin and Ryan are doing the final sanding for paint.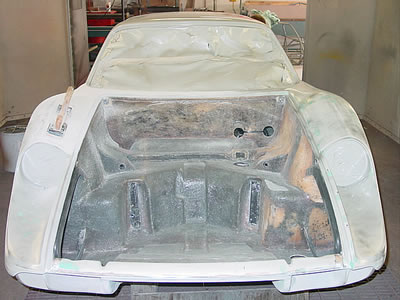 The trunk will be the last thing to be painted.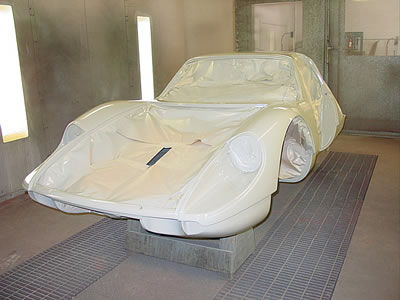 The car is primed for the second time and will be block sanded for final paint on top and on the bottom. The bottom will be painted first and the top after.
The base coat of silver has been painted and clear will be next.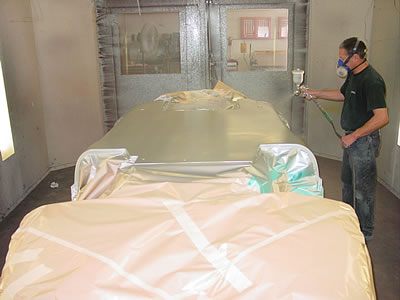 Saturday afternoon, the head cheese painted the clear coat.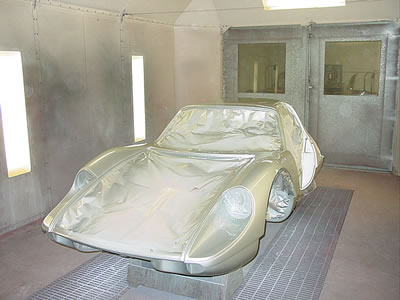 Sunday noon, the car has been painted silver and the cockpit will be painted Monday at lunch time.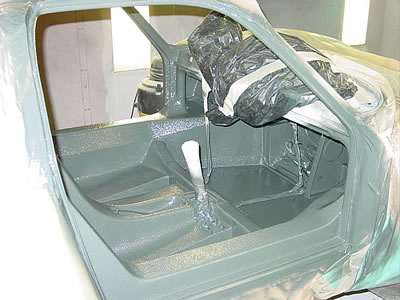 The dark gray has been applied to the cockpit.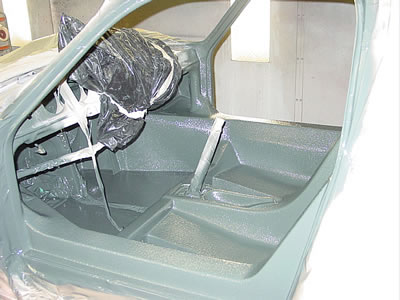 Don't she look purdy!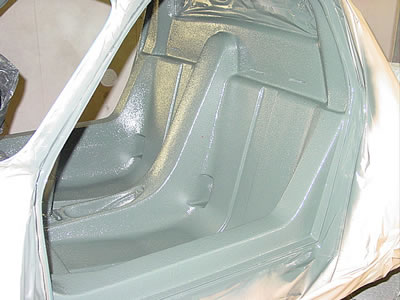 Next, we will paint the wheel wells and begin assembly.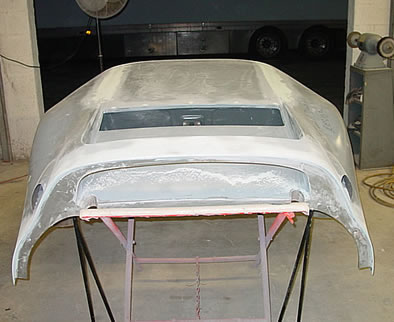 The deck lid gets primer Monday evening.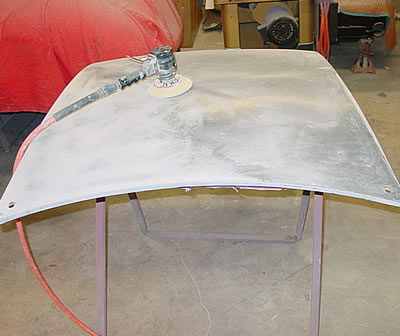 The front hood will also get a coat of gray primer tonight.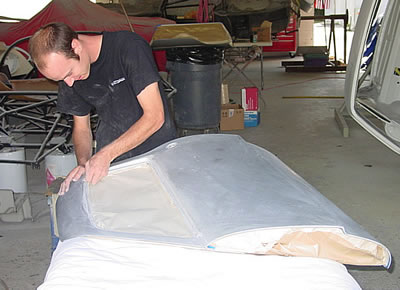 Ryan is sanding the door with 500 grit for a base coat of silver.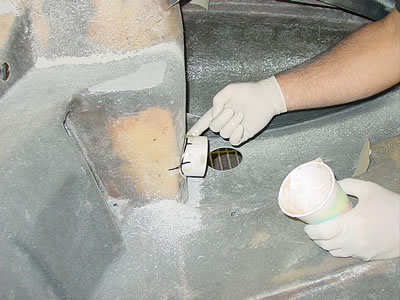 Jack installs the PVC brake ducts.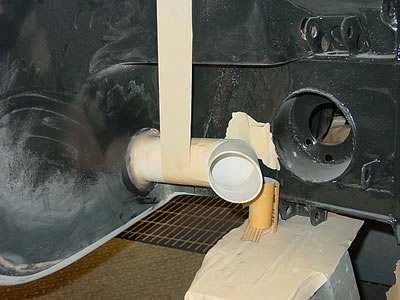 The tape holds them in position.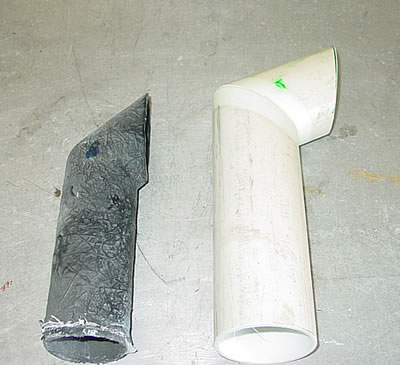 The brake duct on the left is what was in the car.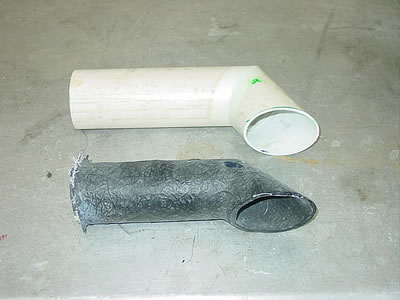 We think the tubing used was a plastic hose from a wet vac covered with mat.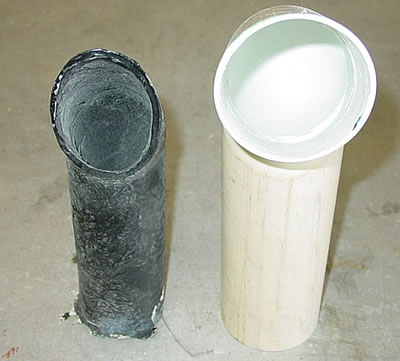 Stanley and Wayne will love the fact that the cooling for the front brakes will be substantially better. You can tell the difference in the size. The one on the right is the size that belongs in the 904's.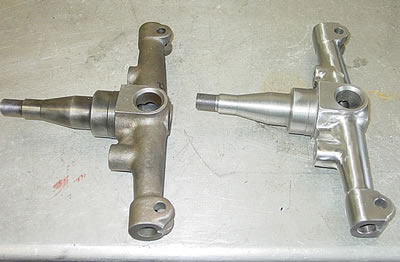 We had to make front spindles because the old one was bent in the crash and the left one had signs of surface cracks on the bearing race. Wayne has asked that we put a new spindle on the left side and we are providing two new spares while we have them.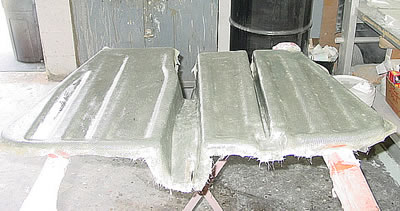 Jack made the floor board and we will pop it out of the mold tomorrow.