Crash Repair 904-006
05/01/02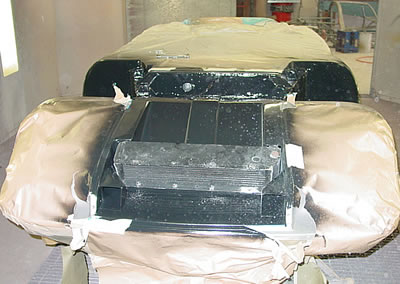 The oil cooler is in place so that the cooler cover can be attached.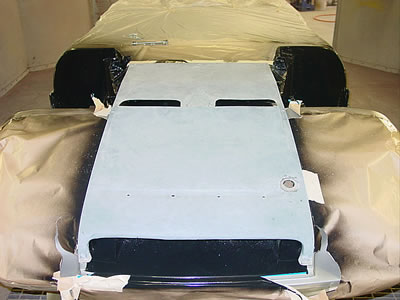 The cover bolts to one side of the cooler and the cooler bolts to the underside of the trunk.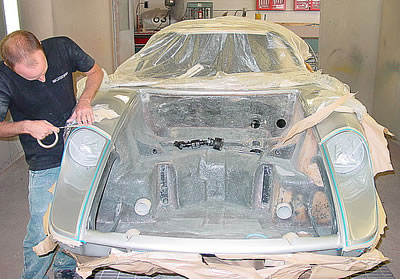 Ryan is masking the head light section of the fenders because they go black with the trunk area.
A.M. Wednesday morning we turned the car, for the last time, right side up. Before we did this Andy installed the steering rack (easier done upside down). Now he is doing the final fitting of the steering universal joints that go to the steering column through the fire wall.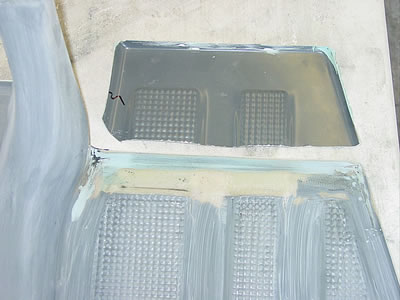 The only mold we have for the floor board is the 6 cylinder 904 model. As you can see, the panel is longer on the passenger side because the batteries in the 904-6 go inside the engine compartment. We have shortened the long floor board so that it is identical to the 4 cylinder board.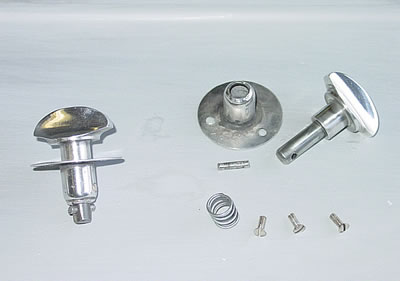 All of the hardware has been detailed and polished and is ready for assembly.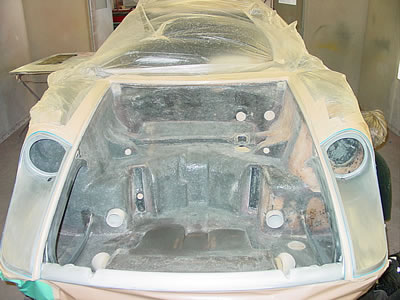 She is ready for paint at 3:00.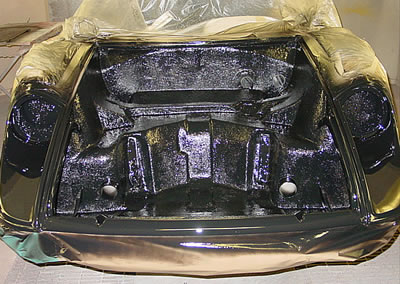 Four guys, eight hours, to prepare the trunk area and fifteen minutes to paint it.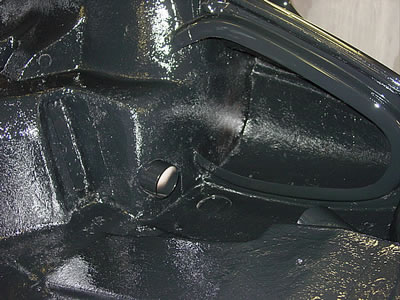 Black is beautiful!
Hopefully, trained eyes will see how original this looks.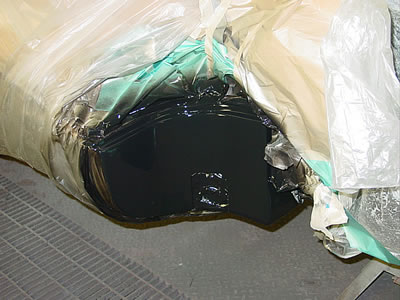 The rear inner fender panel is painted at the same time.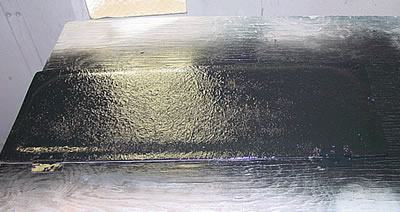 The inside of the trunk panel is also in final paint.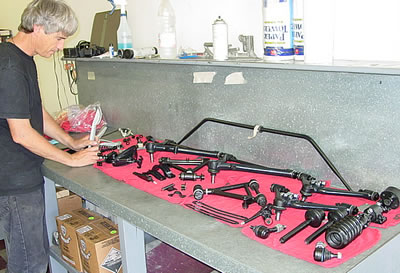 Andy and Martin have started assembling bits for the car. Tomorrow there will be 7 Gunnar Guys assembling 904-006, which we like to lovingly call a Gunnar Gang Bang.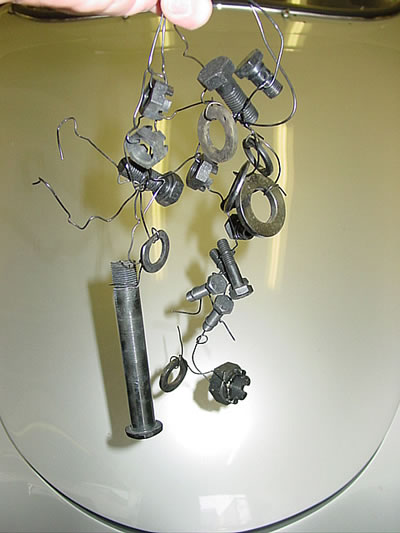 This picture is how we get the hardware back from the platers. It must take some poor laborer hours to tie 2,000 pieces for the plating process because it takes us hour to untie it. This picture is taken on the hood of a Carrera GT Speedster.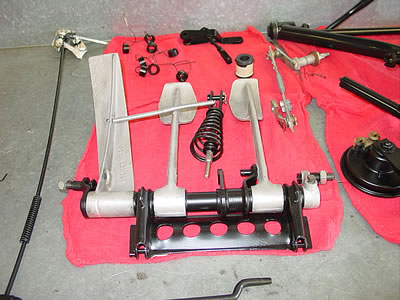 The pedal assembly is complete and ready to install.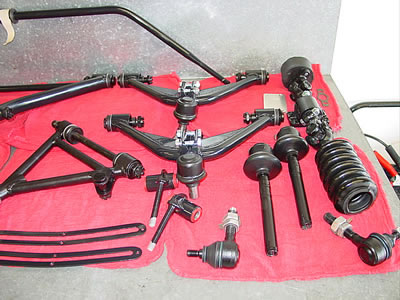 The front suspension and steering should be on the car and complete tomorrow.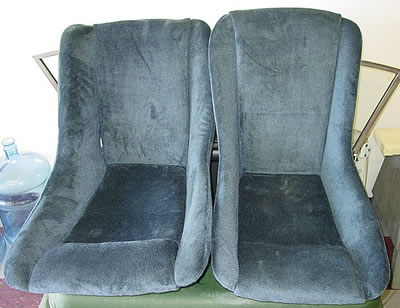 The seats are back from the upholsterer. We recovered them because the gravel, and dirt, and busted fiberglass parts, and oil, and blood, and sweat, and big tears were all over them. Big day tomorrow, Thursday May 2, lots of pictures.