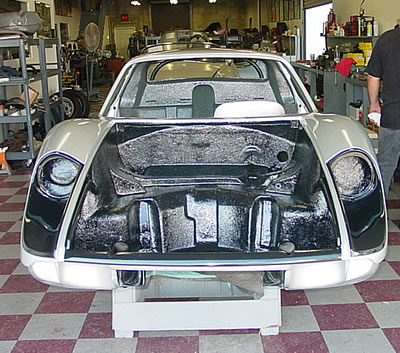 The car has been moved to the assembly shop and the process of putting her back together has begun. Thursday a.m.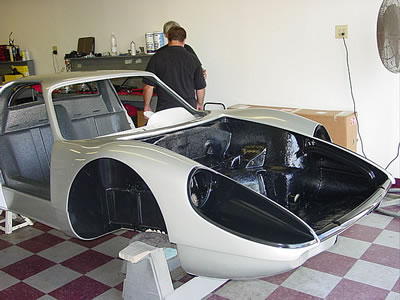 It looks a little different than when we got it.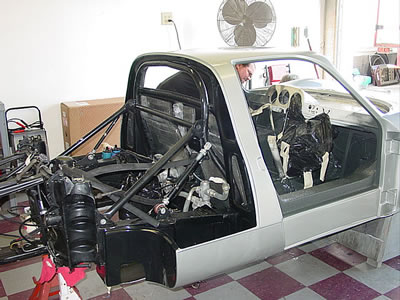 We will do a couple of days of detail work in the engine compartment and rear suspension.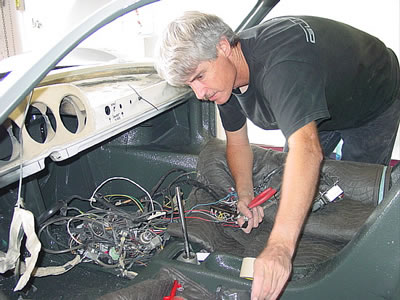 It looks as though, Andy the wire meister, has his work cut out for him.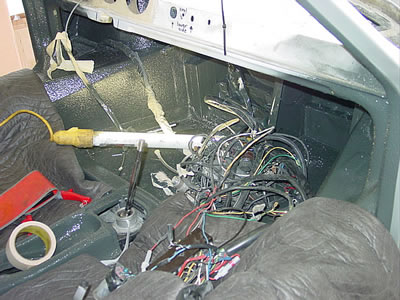 More of the same.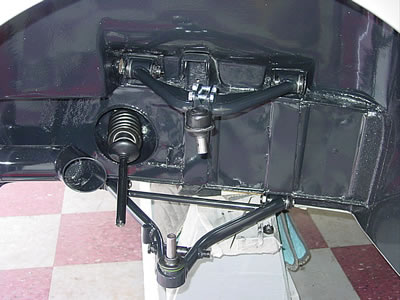 Martin is assembling the front suspensions.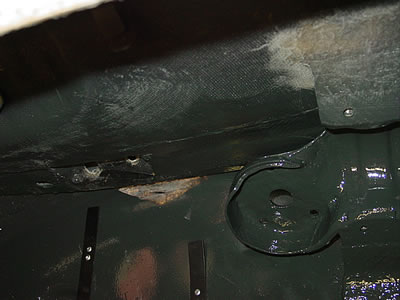 The steel tabs (phosphate plated) replace aluminum painted tabs that were installed throughout the car, again another detail item that we try to make right.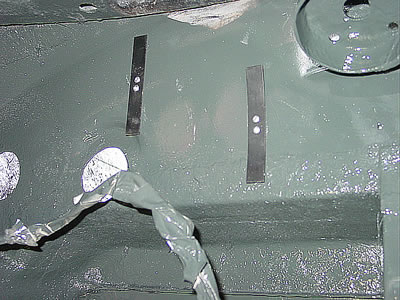 After the tabs are installed, the wire harness, the windshield wiper motor, and the dash board air ducts will be installed.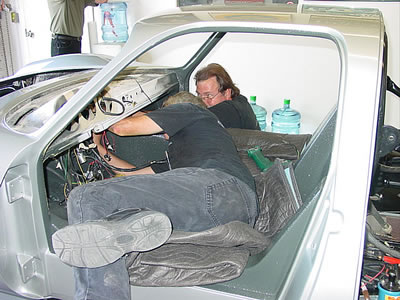 Jack and Andy inside out.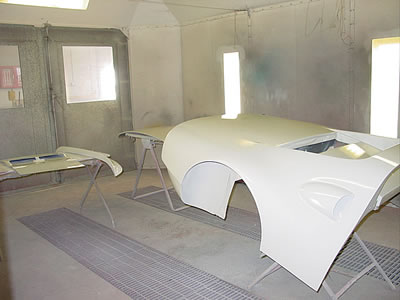 Now that the booth is finally free we will paint the tail, cooler cover, duct tail, trunk cover, and the front hood. Should be silver by Friday or Saturday.