Crash Repair 904-006
05/03/02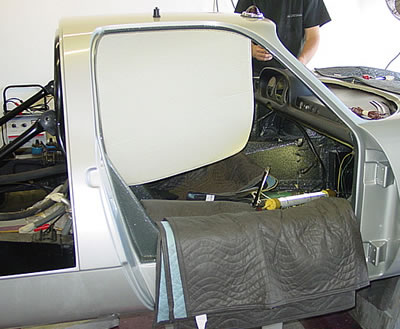 The blankets protect all of the new paint surfaces.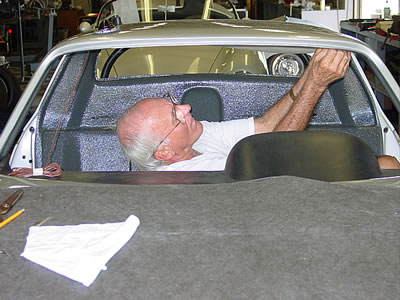 Clark, has been talking to Jack and Ryan about his new haircut, but in the meantime he is putting the headliner in. Clark is the best racing Porsche upholsterer there is.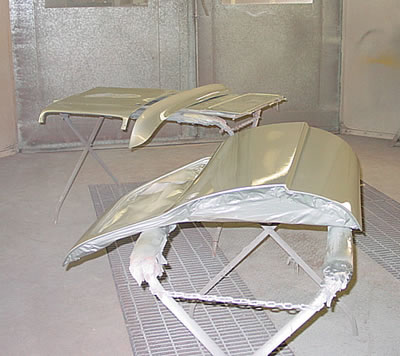 The door and other body parts are in final paint.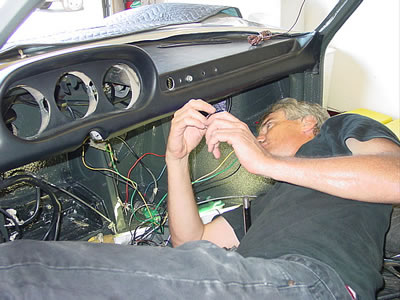 Andy always has the task of laying upside down hours on end.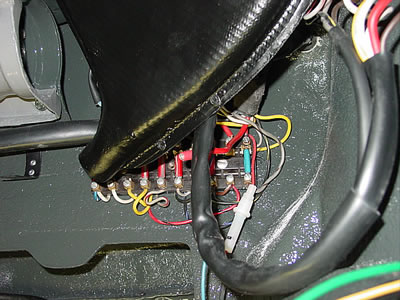 But this is his handy work.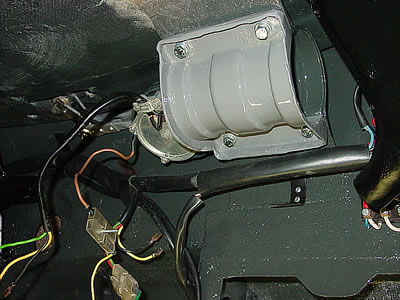 At the end of Friday, under the dash will be complete.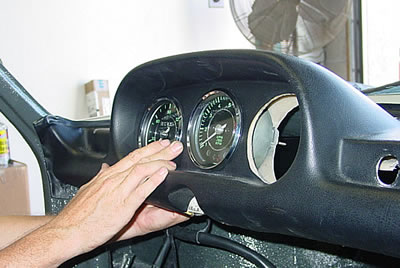 In go the gauges and switches.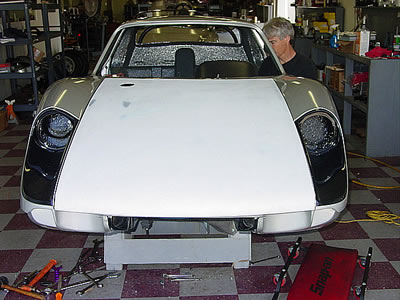 The trunk is placed on the car to cut the hole for the gas cap. It will be painted tomorrow.
The gas tank will be polished before final installation.