906-138
September 12, 2002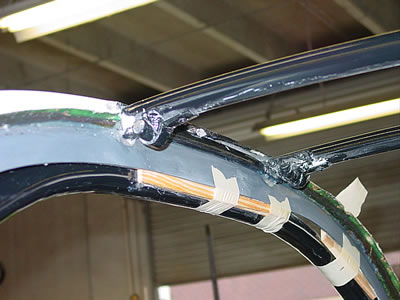 Sometimes sticks, sometimes tape balls, sometimes your fingers, we use these items to space things out so the parts fit perfectly. In this case, the non-original but bigger rollbar is what the stick is spacing.
Both surfaces are always sanded before bonding.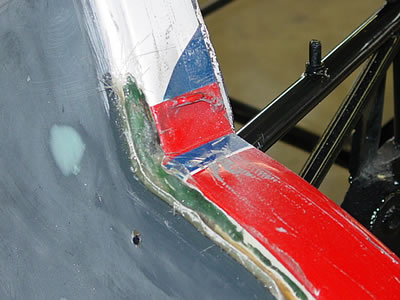 Note: the original paint has been left on the roof apron.
Again, Jack sands both parts, but in this picture he has made the seal groove match where it was broken.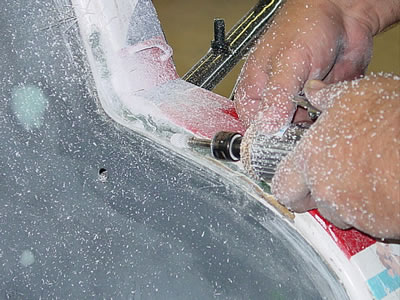 The die-grinder bit is about the same radius as the groove.