906-138
October 14, 2002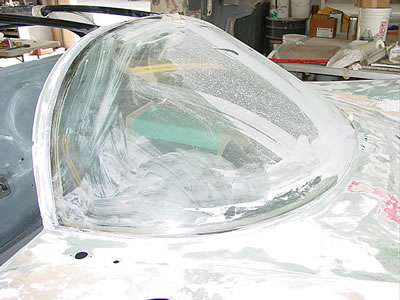 The only thing this picture shows is the rubber missing from around the windscreen. The rubber had to be removed by hand (knife, chisel, pick).
Here is a better shot. The small hole on the right is for the electric cutoff switch.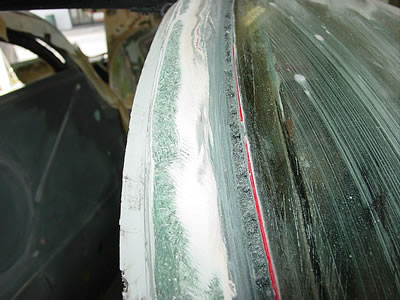 Hours and hours of tedious work to save the original edges of the window and the body.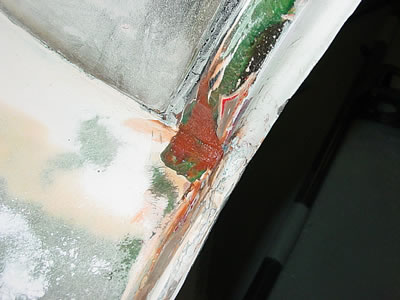 There was a slight crack at the base of the windscreen so we re-glassed it with epoxy. Epoxy resign is a little more crack resistant and this is in a vulnerable spot for cracks.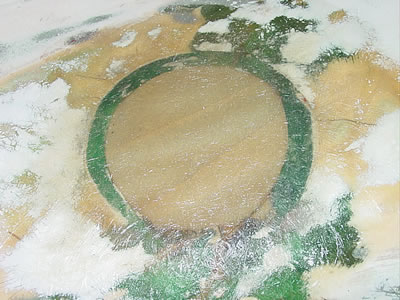 Here is a shot of the oil filler hole glassed up.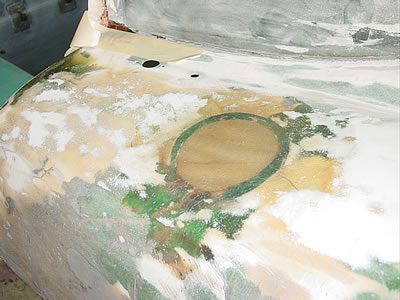 The next step will be to drill a symmetrical hole so we can line up the oil tank and cap.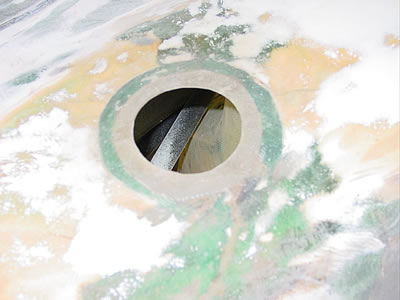 Once this hole is made we can get a visual of the oil cap and cut a precise final hole so the cap is centered.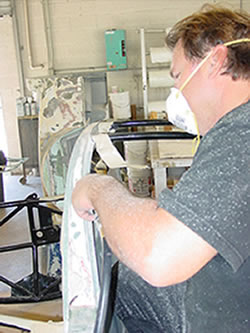 Jack is finalizing the door seal grooves ( What a job!).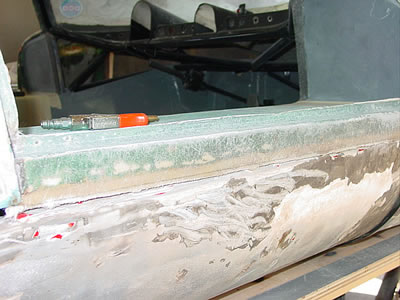 You can see the amber color is the extension of the old worn out doorsill. This was added so we can cut a straight line above the side pod.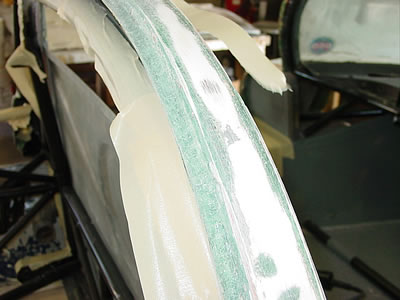 The groove is now ready for a little bodywork.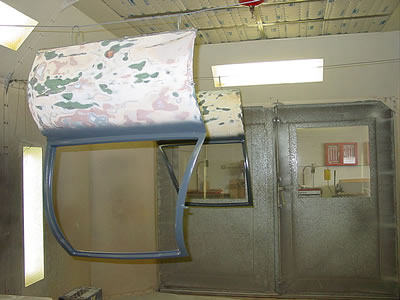 Don't adjust your computer! The doors are upside down because it's the only way to prime both sides (Duratec).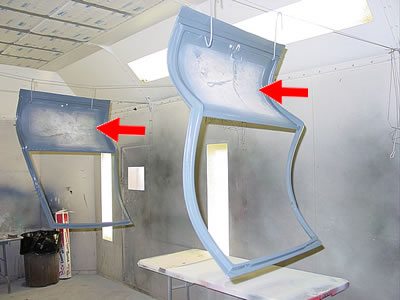 When the primer dries, the light area at the base of the door will be reskined in "S" weave glass.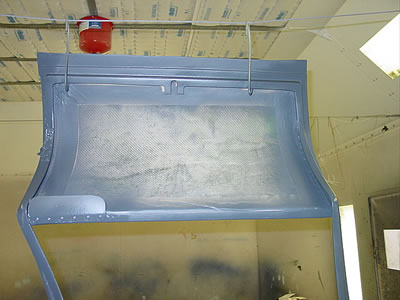 The door will be sanded and painted navy gray on the inside.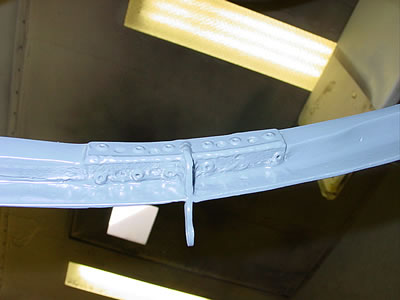 This is the factory installed hinge so that the door opens forward and not up (gullwing style). It's a little crude but that's the way it was done.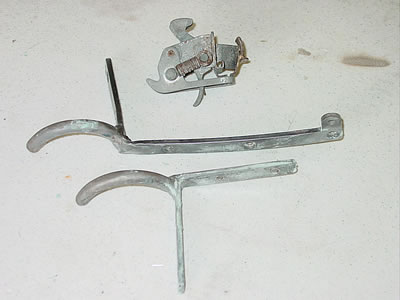 These hinges will be re-plated silver zinc, but we will use them now for fitting the door.