906-138
October 17, 2002
Here is a picture of the front hood. This is the underside where the cooler would get its wind from.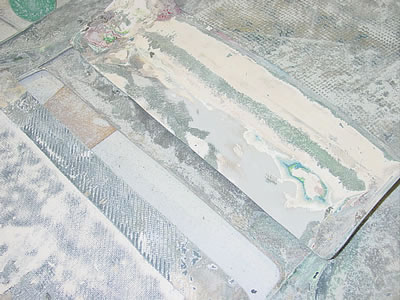 Pretty tough to see but we've removed the air guide so we can strip the paint and make it pretty underneath. Next, we will glass the panel back to the cover.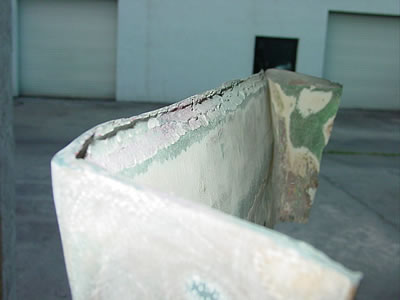 This is another shot of the air guide removed.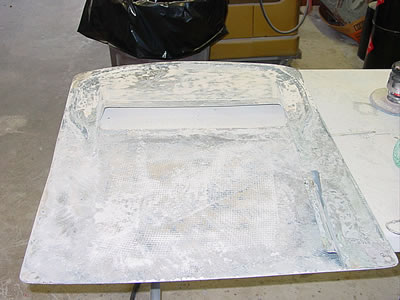 The nose cover is now sanded and will receive a 10 oz. glass skin.