906-151
December 31, 2002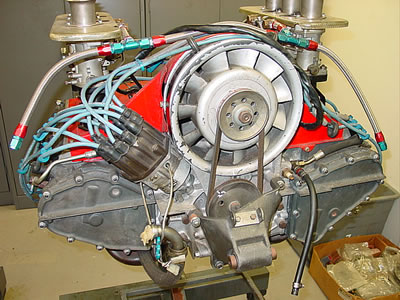 Next comes the drive train.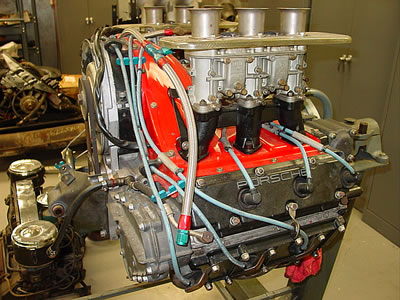 The engine is fresh, but the detail is not.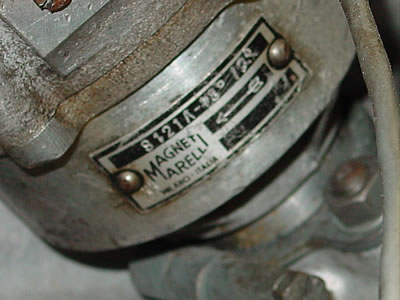 It has original Carrera 6 parts (Marelli distributor), but the engine case is from a 911S (who wants to hurt the original magnesium case?).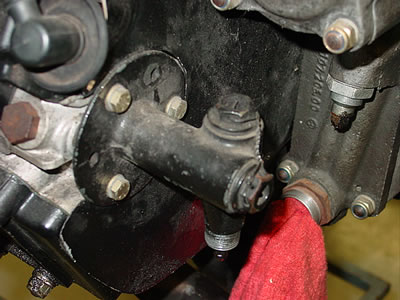 Original tach drive, original grenade filter.
Not bad looking, but not original. The fan housing should be natural fiberglass color.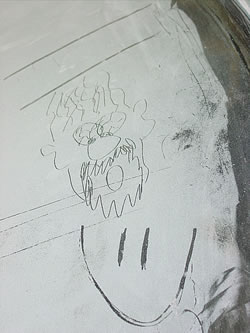 You'd think that the guys would have better things to do! This is drawn on the over sprayed windscreen.
Happy New Year from everyone at Gunnar Racing... even the cats!!!