906-151
January 14, 2003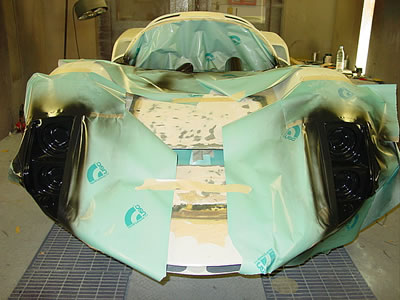 Another coat of black primer on the headlights.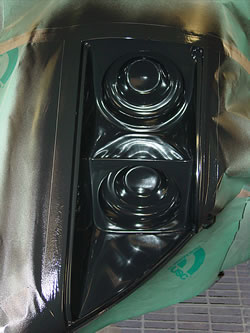 A close up.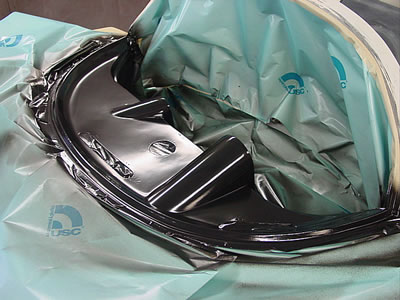 The next three pictures are of the first coat of black primer on the dash.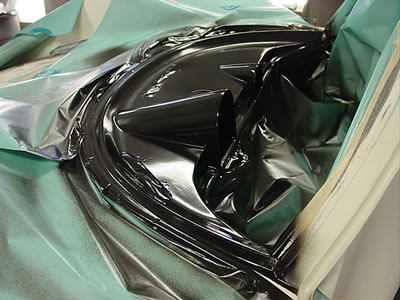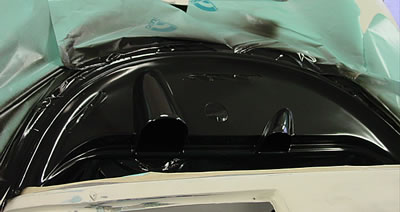 It will take one more coat of primer and then the final semi-black.
The hood is now fit and trimmed. Tomorrow we'll show how we open up the inlet as it was on the long-tail at Le Mans.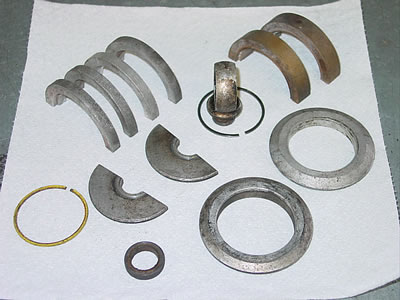 Andy has been busy polishing and detailing all the shock hardware.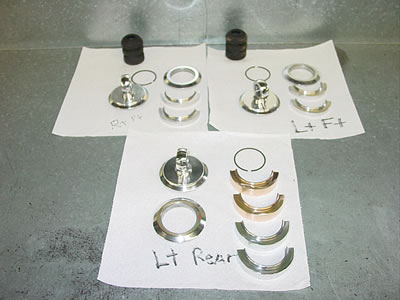 Boy he does some nice work!!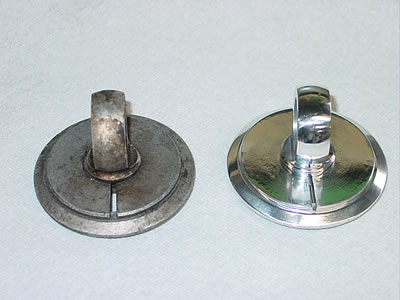 The bad, the good, and the finished. Now if Bilstein would send us our shocks back we could assemble them and put them on the car (soon they say).