906-151
February 6, 2003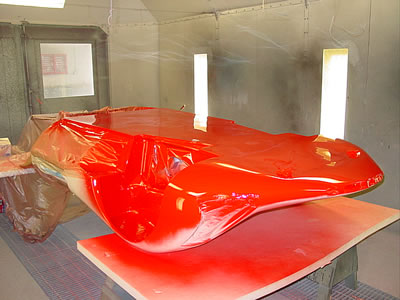 The bottom is now in final paint.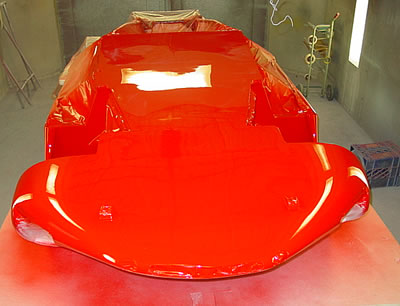 It will need to sit overnight before turning it right side up tomorrow.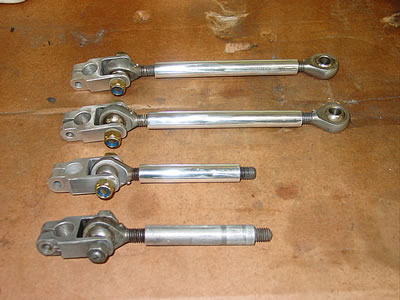 While I'm getting the paintwork finished, Andy and Jack are filling in the suspension details.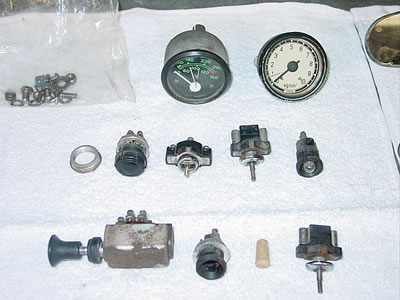 Here, the gauges and switches are being restored.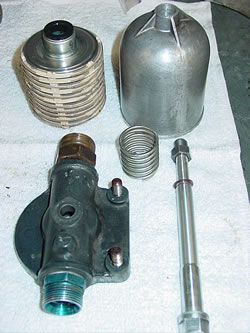 The oil filter housing is ready for installation.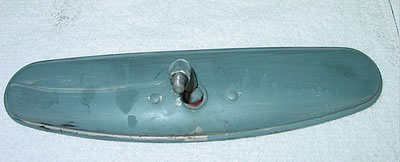 This is the mirror that came out of the car, but it's not original.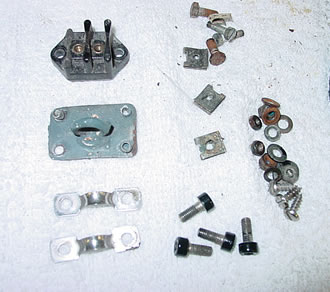 Little pieces of hardware get re-plated or polished.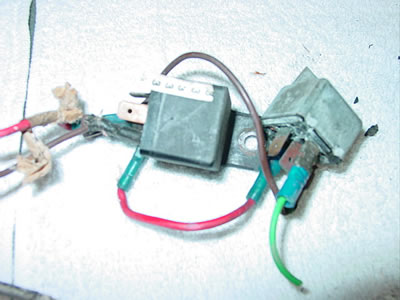 The relays are right, but the wiring is incorrect.