906-151
February 11, 2003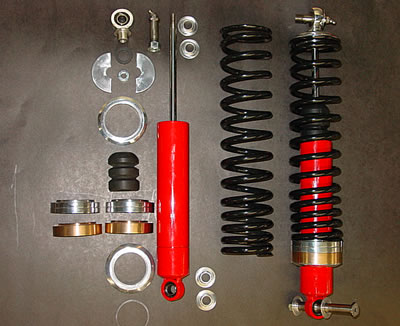 Andy has completed all the shocks, but one. These are all the pieces it takes to build one shock.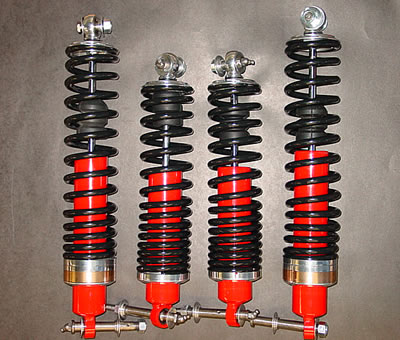 Here are the four completed Bilstein shocks. For all you guys that are going to go out and rebuild your Carrera 6 shocks to look like these ...don't paint them the color you see. The flash makes them look Koni red, but the early Bilstein shocks were two shades darker (brown) than the Konis. Your first look at a set of new N.O.S. Bilsteins, you would think they're Konis because of the color. Koni didn't make replacement shocks in '66 and '67 that looked like Bilsteins.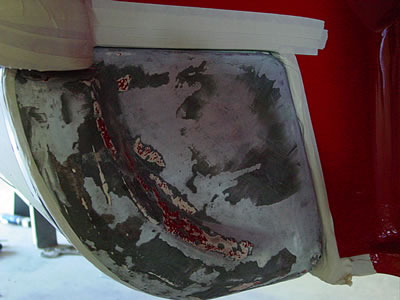 Mark is welding the front cap on the right gas tank pod.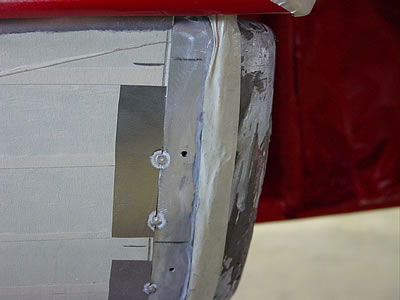 We can't save the old pod, but we can use some of the parts.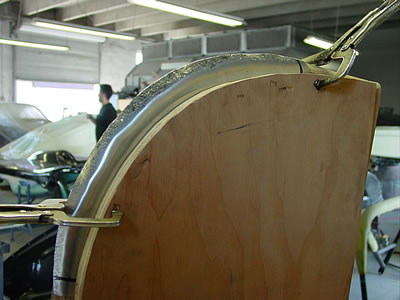 Here is a wood forming buck for the rear caps of the side pod.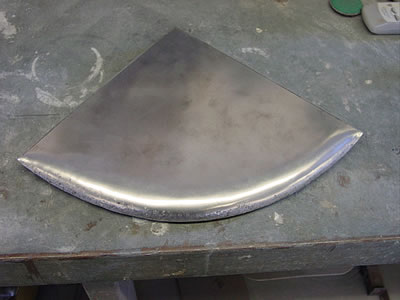 The cap has been formed and will be welded to the pod.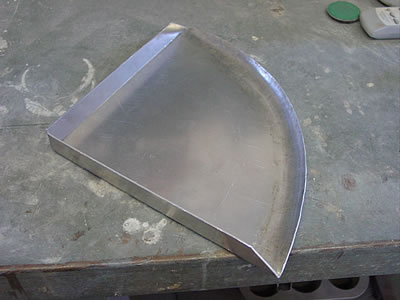 Here is the other side.