906-151
March 11, 2003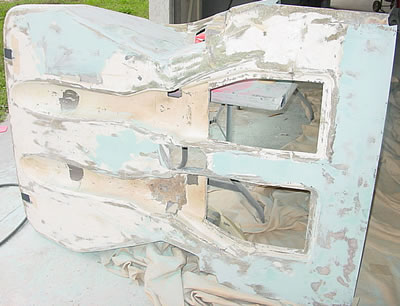 Jack has been doing bodywork all day on the underside of the undertray.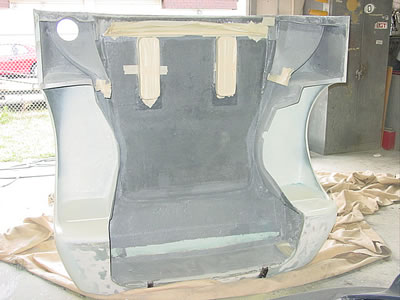 Also, the tail is getting ready for its red primer. The wheel wells will be red and the engine compartment goes navy gray.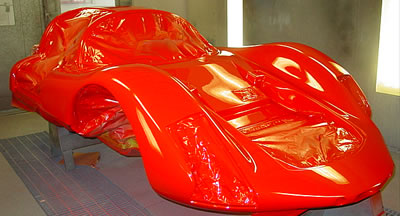 It's blankity blank painted!!!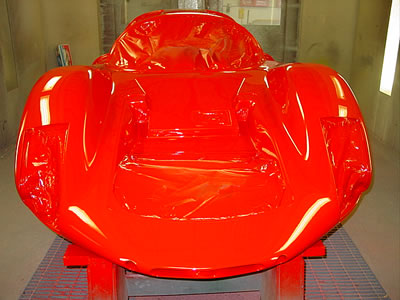 It'll come out of the booth in the morning so we can get the tail and the nose primed. It will then need the dash and the headlight buckets painted black.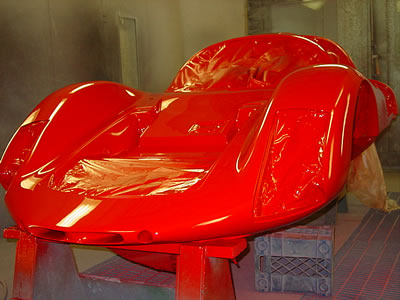 Assembly will start tomorrow.